OSEHRA 2012: Major VistA Code Contributions Announced During Summit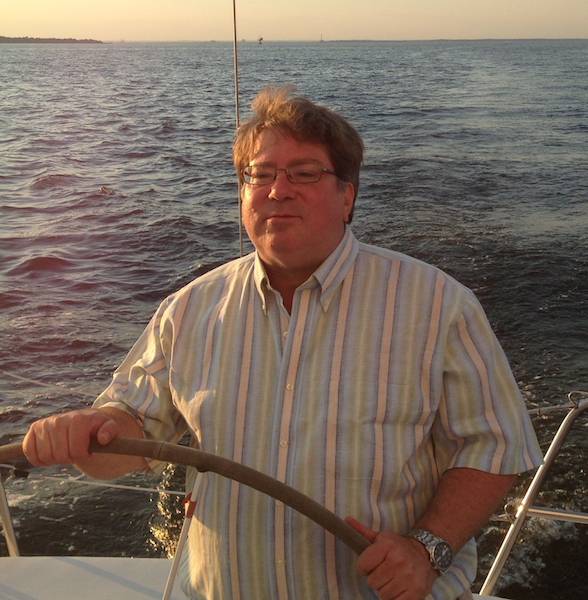 Roger A. MaduroThe open source VistA community took a giant leap in collaboration during the recently concluded 1st Annual OSEHRA Summit and Workshop, as several of the major players announced they were contributing key enhancements to the open source community. The day before the conference, leading VistA solution providers, Medsphere and DSS announced they were contributing major VistA modules to Open Source Electronic Health Record Agent (OSEHRA). Then, during conference presentations, AEGIS announced they were releasing a major integration and testing toolset. And just previous to the conference, KRM Associates contributed their open source personal health record (PHR), HealtheMe, to OSEHRA.
As detailed in this article in Open Health News, the conference has been a watershed for the VistA community. For years he VistA community has suffered from bitter conflicts and divisions the prevented it from working together. OSEHRA was created a year ago by the US Department of Veterans Affairs (VA) to serve as the central, trusted organization that the VA could work with and use to collaborate with the private sector in the continuing development of VistA. For that reason, one of the primary objectives of the OSEHRA leadership has been able to end all these conflicts and divisions, unify the community, and create all the core elements required to develop a core version of VistA that all members of the VistA community, including the VA, can use. All these code contributions are a clear indication that they are succeeding.
Most interesting is how the code contributions set the tone for the whole conference. The meeting hall was absolutely packed with more than 400 participants, and the atmosphere was electric. The day before the conference, Medsphere issued a press release announcing that their enhanced Medsphere Systems File Manager (MSC FileMan) database management system had been contributed to the OSEHRA code stack under the organization's commercially-friendly Apache 2.0 license. MSC FileMan had been available previously, but only under the GPL family of licenses. Not to be outdone, DSS, Inc. announced the contribution of their DSS Patient Search Tool Extension and Launcher to the open source community also under the Apache 2.0 license. Then during one of the panel presentations, AEGIS announced that they had open sourced their Developers Integration Lab (DIL) toolset.
These developments demonstrate the core concept behind the creation of OSEHRA. Creating a unified core open source version of VistA makes it possible for the community to come together and to contribute major enhancements that can be used by the whole community. These enhancements can then be shared with the VA Vista core which is used daily by more than 300,000 staff at more than 1,400 VA facilities worldwide. They can also be shared with the more than 600 healthcare facilities that run the Indian Health Services' (IHS) derivative of VistA, RPMS. In addition to the healthcare facilities using VistA or RPMS in Federal government medical facilities, VistA, and its derivatives is in use at more than 1,000 other medical facilities across the world, including more than 50 private and State hospitals in the United States. The unification of VistA and community collaboration will lead to rapid innovation in the EHR world and substantial lowering of costs for all the members of the community, from the VA, to the commercial companies, to the users, which include hospitals, clinics, and physician offices. In addition, these developments validate the concept that government agencies can lower costs and maximize innovation by collaborating with the private sector.
Medsphere Open Sources FileMan
The day before the OSEHRA summit meeting, Medsphere announced it was contributing the enhanced Medsphere Systems File Manager (MSC FileMan) database management system to OSEHRA. Medsphere's version of FileMan is known as the best one out there as it has continued to be maintained and enhanced by George Timson, the original developer of FileMan at the VA.
The ground for this contribution had been set a few weeks earlier during the VistA Expo & Symposium in Seattle, WA. This conference, organized by the VistA Expertise Network, was a very successful precursor to the OSEHRA Summit. During the VistA Expo conference, the community selected the FileMan Unification Project as the best project to demonstrate how it can work together to converge on the best-enhanced version of each VistA module. The FileMan Unification Project has garnered strong stakeholder support and will include VA adoption of the unified MSC FileMan in agency hospitals following OSEHRA community development.
This point was emphasized by Seong K. Mun, PhD, president, and CEO of OSEHRA, who said that "the FileMan enhancements we plan to adopt are a perfect example" of how the community can work together and this effort "will have a profound impact on OSEHRA, VistA, and health IT more broadly."
More specifically, Mun added, "Medsphere's MSC FileMan is the optimal VistA-derived database solution and the OSEHRA community—Document Storage Systems, Inc., the Indian Health Service, WorldVistA, the VistA Expertise Network, and Medsphere—agrees that it is a great place to start collaborating. We fully appreciate Medsphere's commitment to enacting fundamental and necessary change."
An extension of VA FileMan, MSC FileMan includes Medsphere enhancements—bug-fixes and significant new capabilities, including an internationalized data dictionary and a mouse-enabled ScreenMan—and all VA functionality, and it is backward-compatible with any database created in VA FileMan. Enhancements to VA FileMan that Medsphere has made through work with the Indian Health Service, as well as modifications from other community sources, are also included in the code that has been contributed.
Medsphere President and CEO Irv Lichtenwald emphasized that "Medsphere is fundamentally aware that interoperability and affordability are probably the two primary obstacles to broad-based improvement of healthcare through health IT." He added that "open development is the way to overcome both of these challenges." According to Lichtenwald, "Medsphere enthusiastically supports OSEHRA and we are very pleased that the growing development community selected MSC FileMan as an initial development effort."
Medsphere's Chief Medical Officer (CMO), Edmund Billings, gave several presentations during the OSEHRA Summit providing the audience with details on the success of Medsphere's VistA implementations in the private sector. Medsphere has implemented a commercialized version of VistA, called OpenVistA, in more than two dozen hospitals in the United States. Billings discussed the OpenVistA implementations in West Virginia, and then compared the costs of implementing a VistA-derived solution against the costs of lock-in proprietary solutions. The figures were impressive, to say the least. In one of the tables Billings outlined how the Total Cost of Ownership (TCO) was between one-half and one-twentieth the cost of proprietary solutions. OHNews will write more about these presentations in another article.
DSS Open Sources Patient Search Tool Extension and Launcher
DSS, Inc., a Platinum Sponsor of OSEHRA and the OSEHRA Summit, announced the release of the DSS Patient Search Tool Extension and Launcher to the community the day before the conference opened. This tool enables clinicians and researchers who use the VistA EHR to quickly search a patient's entire electronic record for free text data that might otherwise be scattered throughout the chart. DSS, which had more than 30 employees participating at the OSHERA Summit, provided hands-on demos of the tool in their pavilion at the conference.
The DSS Patient Search Tool and Launcher were developed as part of the Veterans Affairs Innovation Initiative (VAi2) in collaboration with the North Florida/ South Georgia VAMC in Gainesville, FL. The VA's Innovation Initiatives are projects designed to spur innovation within VA by providing opportunities to partner with the best of the private sector and solve the Department's most pressing challenges.
According to DSS, the Patient Search Tool is a VistA EHR extension to the Computerized Patient Record System (CPRS) that solves a major problem for clinicians by allowing them to identify and isolate text data in real time within a patient record. Searching for discrete and free text data buried deep in the patient notes, orders, problems, and meds take valuable clinical time and effort, but the DSS Patient Search Tool can retrieve this information in moments, providing a powerful tool for enhancing patient-centered care.
Without the DSS Patient Search Tool, the information stored in a patient record as free text can be difficult to find or missed entirely as patients are seen over a period of time. The launcher will enable CPRS to seamlessly run the Patient Search Tool within a patient record. It is expected that the Patient Search tool will improve direct patient care, safety, and quality while reducing unnecessary and costly duplicate consults, tests, or procedures. According to DSS, providers will have new search functionality that has been lacking in VistA even with elaborate reporting tools.
According to DSS, "Donating a proprietary product, developed under VAi2, helps support the OSEHRA business model by promoting collaboration and a strong partnership between the vendor community and VA." In announcing the contribution, Mark Byers, CEO, and President of DSS, said that "For 20 years, DSS, Inc. has been committed to improving patient care and accelerating VistA EHR innovation. We hope the donation of the DSS Patient Search Tool as an Open Source license will further this innovation, and promote the importance of government and private company collaboration."
Deanne Clark and Fabian Lopez from DSS gave presentations at the OSEHRA Summit. Lopez, who runs the VistA Extensions Hub, a repository of private sector add-ons and enhancements for VistA, chaired one of the panels and gave several presentations on how to manage the core repository and extensions to VistA. Clark's presentation was particularly relevant to the theme of the conference as she provided the audience with a detailed history of how DSS, formerly a proprietary vendor, has become a staunch advocate of open source solutions. OHNews will provide more details on this story in another article.
AEGIS Open Sources Its Developers Integration Lab (DIL) Tool
AEGIS, an industry leader in the testing and interoperability between Health Information Technology (HIT) systems and Health Information Exchanges (HIEs), announced the open sourcing of their Developers Integration Lab (DIL) during a panel presentation by Mario Hyland, Founder and Senior Vice President of the company. DIL is a testing solution for health information exchange gateway, interoperability, and compatibility testing.
According to Hyland, the DIL is a 24/7 self-service bi-directional testing environment that facilitates interoperability testing and helps organizations meet Meaningful Use standards. AEGIS designed and developed the DIL, allowing an organization to test communications between its gateway and other gateway implementations at any time.
AEGIS created the tool with an eye towards automation and ease of use, providing a straightforward user interface that healthcare organizations can easily navigate. According to Hyland, within minutes, an organization can register at the AEGIS instance of the DIL (www.dil.aegis.net), install certificates, and begin interoperability testing. The DIL will provide support for the quality of care received by US citizens by helping organizations meet Meaningful Use requirements and facilitating the secure exchange of health information.
According to Hyland, AEGIS, a Platinum Sponsor of OSEHRA, is working to set up an Interoperability Working Group with OSEHRA to promote open source tools for interoperability and conformance testing. The kick-off meeting will be held on November 28th. Participants will be able to attend in-person and online as a Sprint Planning and Review Session around the DIL open source project.
At the end of the panel, Hyland took some time to address the fundamental reasons why AEGIS decided to open source the DIL tool. The first reason, which he had emphasized during his presentation, is that they are committed to interoperability in the healthcare industry. The second reason, however, is because it gives AEGIS a great competitive advantage.
Hyland pointed out that, as demonstrated by the OSEHRA conference, Federal Government agencies are moving to an IT procurement model that will be dominated by open source solutions. By open sourcing DIL, AEGIS is demonstrating valuable experience with open source solutions, development projects, and open source communities. Hyland emphasized that this will give AEGIS a great competitive advantage when bidding for government contracts. This was an extraordinarily honest piece of advice from Hyland that government contractors should pay close attention to.
There is a very good article with background on AEGIS and their presentation at the OSEHRA conference by Mary Mosquera in Government Health IT news that can be read here.
KRM Associates Contributes HealtheMe to OSEHRA
A small company in West Virginia, KRM Associates, made a major code contribution to OSEHRA before the Summit. They released HealtheMe, a full-featured open source PHR in August, as detailed in this article in Open Health News. HealtheMe is already in use in West Virginia where it is being used by the patients that go to a large number of hospitals and clinics that are already running VistA and the Indian Health Service's RPMS across the State. Thus the PHR is fully integrated with both VistA and RPMS. It should be noted that the project manager for HealtheMe was Matt McCall. McCall was nominated Presidential Innovation Fellow earlier this year and is hard at work on improving the Blue Button tool. McCall gave a presentation at the OSEHRA Summit on turning the Blue Button into a PHR.
[Updated 11/01/2012] Added more content and made several editorial changes. RAM