Using Open Source in the Enterprise - 13 CIOs Embracing Free and Open Source Software
Edward Qualtrough | CIO |
November 11, 2015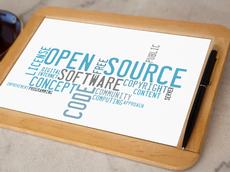 Open source enterprise use cases appear to be on the rise, at least anecdotally, with an increasing number of CIOs, IT directors and Chief Technology Officers telling CIO UK about investigating and adopting free and open source alternatives to proprietary software as they seek to gain freedom and flexibility, cut costs, increase agility, improve code quality and avoid vendor lock-in.
UK businesses it seems have also finally conquered their "irrational fears" of open source and security fears are also on the wane, reports have suggested. The most recent studies by the non-profit Linux Foundation in its Enterprise End User Trends reports have revealed year on year increases in Linux deployments over the last four years, with the open operating system seeing particular growth as a platform for cloud computing.
Red Hat CEO Jim Whitehurst told CIO UK recently that CIO attitudes towards open source had changed dramatically in recent years. "It was seen as a lower cost alternative around commoditisation, but open source is now seen as very innovative and CIOs don't want to be seen to fall behind on innovation," said the CEO of the world's first billion dollar open source company...