Inside Big Pharma's Fight to Block Recreational Marijuana
Alfonso Serrano | The Guardian |
October 10, 2016
Pharma and alcohol companies have been quietly bankrolling the opposition to legal marijuana, raising questions about threats to market share
Marijuana legalization will unleash misery on Arizona, according to a wave of television ads that started rolling out across the state last month. Replete with ominous music, the advertisements feature lawmakers and teachers who paint a bleak future for Arizona's children if voters approve Proposition 205, a measure that would allow people aged 21 and over to possess an ounce of pot and grow up to six plants for recreational use. "Colorado schools were promised millions in new revenues" when the state approved recreational pot use, says the voiceover in one ad. Instead, schoolchildren were plagued by "marijuana edibles that look like candy".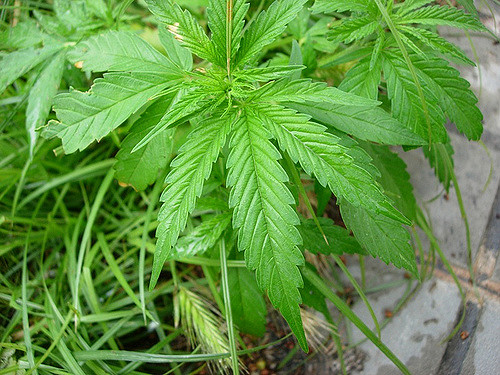 Marijuana plant (Credit - Paige Filler, Flickr, CC-BY-2.0)
As Election Day approaches, the ads will continue, but the surprise lies in who is backing them. In August, the pharmaceutical company Insys Therapeutics also cited concerns for child safety when, with a $500,000 contribution, it became the largest donor to Arizona's anti-legalization drive. But their stated concerns have raised a few eyebrows across the state. Insys manufactures Subsys, a prescription painkiller derived from fentanyl, the synthetic opioid that is up to 100 times more powerful than morphine.
And although child safety is a legitimate concern as states legalize cannabis – in Colorado, child emergency room visits for marijuana intoxication have increased to 2.3 per 100,000 kids aged 10 and under since legalization in 2014, up from from 1.2 per 100,000 kids before that – accidental ingestion of pharmaceuticals sends about 318 per 100,000 kids aged five years and under to the emergency room, according to government figures. The frequency of hospital visits from kids accidentally taking narcotic painkillers have increased 225% between 2004 and 2011, the US Department of Health and Human Services said...