Why Computerized Medical Records Are Bad for Both You and Your Doctor
Samuel Shem | Newsweek |
November 1, 2019
Healthcare In The U.S. Vs The Rest Of The World
...Recently, I was speaking with medical students about their training on the wards. They are discouraged about the lack of instruction from the residents. Patient rounds are now conducted using portable screens rolling up and down the corridor. The team rarely enters a patient's room. Rounds over, the residents break for their computers, trying to get in all their clicks. The students are stranded. They are screen-savvy millennials, yet they call Epic a terrible system. I ask if they know of a better one.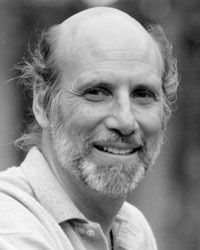 Samuel Shem"Yes," said one, "the Veterans Administration." I asked why. "Well, their system is kind of clunky, but you can input notes about your patients, it's easy to understand, and it links to VAs all over the world. " I ask about the differences between Epic and the VA. They consider. "There's no billing at the VA," one says. "It's not for profit." Others agree. In the EMR machine, patient care is linked tightly to billing. To improve patient care, we have to unlink them, and squeeze out the for-profit billing.
We should not click for cash, but for care. We can use the data to benefit the patient-and the medical professionals...The EMR could have been a lifesaver. It still can be. If we get rid of on-screen, for-profit billing, and use electronic screens exclusively for care, we solve a lot of problems. We could create a true national health care system, modeled after our existing two national systems-Medicare/Medicaid and the VA. As in all other national systems, each procedure would cost about the same all over the country. On longitudinal charts showing the health of Americans as they age, a sharp rise in good health suddenly increases at age 65, when Medicare kicks in...