Apache Software Foundation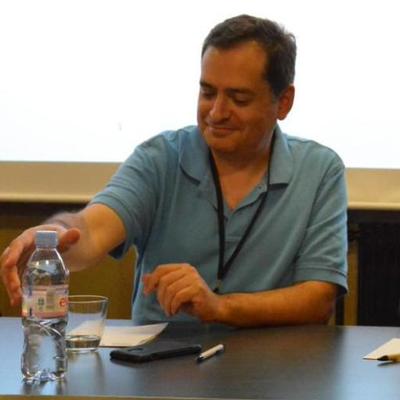 In 2012 the jury in the first Oracle v. Google trial found that Google's inclusion of Java core library APIs in Android infringed Oracle's copyright. The district court overturned the verdict, holding that the APIs as such were not copyrightable (either as individual method declarations or their "structure, sequence and organization" [SSO]). The Court of Appeals for the Federal Circuit, applying 9th Circuit law, reversed, holding that the "declaring code and the [SSO] of the 37 Java API packages are entitled to copyright protection." The U.S. Supreme Court declined to review the case, and in 2016 a closely watched second trial was held on Google's defense of fair use. In May 2016 the jury returned a unanimous verdict in favor of Google...
Having watched a fair number of people attempt to engage both the Open Source Initiative's licensing evaluation community and the Apache Software Foundation's legal affairs committee, I'd like to offer some hints and tips for succeeding when it's your turn to conduct a legal discussion with an open community. First and foremost, make sure the person conducting the conversation is both qualified and empowered. Don't send proxies; they simply frustrate the community, who quickly work out that your representative is always playing the second-hand car salesman and going to the back room to ask for a deal...
Press Release | Alfresco Software |
October 8, 2014
Alfresco Software today announced it is contributing to the Apache Software Foundation an open source integration, named Chemistry Parts. The integration connects Microsoft SharePoint to virtually any enterprise content management (ECM) system, including Alfresco, using the open standard CMIS (Content Management Interoperability Services) from OASIS...
By Elizabeth K. Joseph | March 30, 2017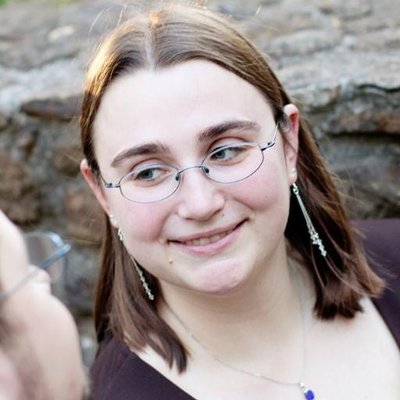 In 2013 I joined the OpenStack Infrastructure team. In the four years I spent with the team, I learned a considerable amount about the value of hosting an infrastructure for an open source project in the open itself. In 2014 I gave a talk at All Things Open and was interviewed by Jason Baker about how we'd done our systems administration in the open. My involvement on this team led me to advocate for systems administrators to use revision control and learn about tools for working with a distributed team. At the OpenStack Summit in Austin in 2016, our team did a talk on navigating the open source OpenStack Infrastructure...
Ian Allison | International Business Times |
January 27, 2017
Like any community, the blockchain world is also a political arena. Powerful consortia have emerged in a race to production, licencing spats occur and there's even a risk that patent enforcements could freeze innovation. The Hyperledger Project, which is now a major player in the space, gives blockchain the Linux Foundation treatment: fostering a series of open multi-stakeholder technology projects. Brian Behlendorf, the executive director of the Hyperledger Project, is a primary developer of the Apache Web server and a founding member of the Apache Software Foundation...
Phil Fersht | Enterprise Irregulars |
August 25, 2017
HfS' Saurabh Gupta recently caught up with Brian Behlendorf (see bio), the Executive Director of Hyperledger at the Linux Foundation. Brian was a primary developer of the Apache Web Server – the most popular web server on the internet...Two decades after developing the Apache HTTP server that played a key role in giving us the internet and the web, Brian is reimagining our world again with blockchain. We discussed a range of topics around the reality and practicality of blockchain for enterprises along with the one wish that he wants to come true...
By Nithya Ruff | December 22, 2016
If software is pervasive, shouldn't the people building it be from everywhere and represent different voices? The broadly accepted answer is yes, that we need a diverse set of developers and technologists to build the new digital world. Further, when you look at communities that thrive, they are those that evolve and grow and bring in new voices and perspectives. Because much of the software innovation happening today involves open source software, the open source community can be an entry point for new people in technology roles. This means that the open source community must evolve to stay relevant...
Sam Dean | Ostatic Blog |
January 4, 2017
We're only a few days into 2017, and it's already clear that one of the biggest tech categories of this year will be artificial intelligence. The good news is that open source AI tools are proliferating and making it easy for organizations to leverage them. AI is also driving acquisitions. As Computerworld is reporting, in the past year, at least 20 artificial intelligence companies have been acquired, according to CB Insights, a market analysis firm. MIT Technology Review is out with its five big predictions for AI this year. Here is a bit on what they expect, and some of the open source AI tools that you should know about...
By Sam Dean | May 6, 2016
Machine learning and artificial intelligence have quickly gained traction with the public through applications such as Apple's Siri and Microsoft's Cortana. The true promise of these disciplines, though, extends far beyond simple speech recognition performed on our smartphones. New, open source tools are arriving that can run on affordable hardware and allow individuals and small organizations to perform prodigious data crunching and predictive tasks.
Paul Krill | InfoWorld |
August 17, 2017
Oracle wants to end its leadership in the development of enterprise Java and is looking for an open source foundation to take on the role. The company said today that the upcoming Java EE (Enterprise Edition) 8 presents an opportunity to rethink how the platform is developed. Although development is done via open source with community participation, the current Oracle-led process is not seen agile, flexible, or open enough. "We believe that moving Java EE technologies to an open source foundation may be the right next step, to adopt more agile processes, implement more flexible licensing and change the governance process," Oracle said in a statement...
By Donald Fischer | December 28, 2019
In a revival and expansion of the principles that drove the first generation of community-led open source commercial players, creators are now coming together in a new form of collaboration. Rather than withholding software under a different license, they're partnering with each other to provide the same kinds of professional assurances that companies such as Red Hat discovered were necessary back in the day, but for the thousands of discrete components that make up the modern development platform. Today's generation of entrepreneurial open source creators is leaving behind the scarcity mindset that bore open core and its brethren. Instead, they're advancing an optimistic, additive, and still practical model that adds missing commercial value on top of raw open source.
Max Schireson and Dharmesh Thakker | Tech Crunch |
February 9, 2016
It's no secret that open-source technology — once the province of radicals, hippies and granola eaters — has gone mainstream. According to industry estimates, more than 180 young companies that give away their software raised roughly $3.2 billion in financing from 2011 to 2014. Even major enterprise-IT vendors are relying on open-source for critical business functions today. It's a big turnaround from the days when former Microsoft CEO Steve Ballmer famously called the open-source Linux operating system "a cancer" (and obviously a threat to Windows)...
Sam Dean | Ostatic |
November 10, 2016
Recently, in an article for TechCrunch, Spark Capital's John Melas-Kyriazi weighed in on how startups can leverage artificial intelligence to advance their businesses or even give birth to brand new ones. As a corollary avenue on that topic, it's worth noting that some very powerful artificial intelligence engines have recently been open sourced. Quite a few of them have been tested and hardened at Google, Facebook, Microsoft and other companies, and some of them may represent business opportunities...
By Simon Phipps | May 17, 2017
I've previously written about the fact the Apache Software Foundation offers an exemplar of large-scale open source governance. Even with those supreme qualities, things can still go wrong. Apache offers some of the best protections for open source contributors but its mature rules can be manipulated by skilled politicians and/or determined agendas. What can we learn from their experience?...