application management
Elizabeth O'Dowd | HIT Infrastructure |
September 7, 2017
Open source clouds, virtualization, and application management efforts are growing in healthcare as vendors are using tools that are meant to enhance deployment and management of applications. Kubernetes is one such tool that is becoming more popular in HIT infrastructure...
Press Release | Medsphere, Areta Health |
September 20, 2017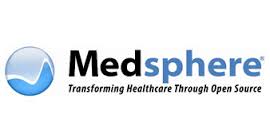 Medsphere Systems Corporation, the leading provider of affordable and interoperable healthcare information technology (IT) solutions and services, today announced that the company has reached an agreement with South Africa's Areta Health for comprehensive support of the organization's hospital network. The contract covers Areta Health's Specialist Day Hospital (SDH) system spread throughout South Africa. The hospitals, in turn, anchor an integrated health network with remote clinics and in-home monitoring that allow patients to heal at home without sacrificing attentive care...