availability
Mark Hagland | Healthcare Informatics |
August 11, 2016
Speaking both as a practicing emergency physician and as the immediate past president of the American Medical Association (AMA), Steven J. Stack, M.D., challenged the healthcare IT leaders in his audience on Thursday to do everything possible to encourage improvements in electronic health record (EHR) technology for the sake of frustrated physicians, when he delivered the opening keynote address at the Health IT Summit in Nashville, sponsored by the Institute for Health Technology Transformation (iHT2—a sister organization to Healthcare Informatics under the Vendome Group, LLC corporate umbrella) at the Sheraton Downtown Nashville, in Nashville, Tenn...
Michel Martin | NPR News |
April 24, 2014
Technology enhanced food production has come a long way, but nearly an eighth of the population still suffers from chronic hunger. The United Nations' Kanayo Nwanze discusses what might help. Read More »
Jack Schofield | ZD Net |
February 29, 2016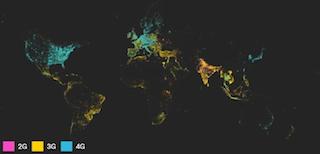 It's around 46 years since consumers first started to use online services, and 23 years since the NCSA Mosaic browser started to popularise the World-Wide Web. But more than half the world's population - around 4.1 billion people - are still not using the Internet, according to Facebook's 56-page State of Connectivity 2015 report. The authors note that "Over the past 10 years, connectivity increased by approximately 200 to 300 million people per year."...