Jackie Mulrooney
As a National Institutes of Health (NIH) article explains, standardized data is 'crucial for data exchange between health information systems, epidemiological analysis, quality and research, clinical decision support systems, administrative functions." Terminology is an important part of medicine. In short, it is a clinicians' extensive healthcare vocabulary, which they use to describe a patients' conditions and health events. With the onset of EHRs, clinicians are responsible for documenting patient information in EHRs. This is now properly done with standardized reference terminologies and not home-grown ones.
Press Release | J P Systems |
July 22, 2020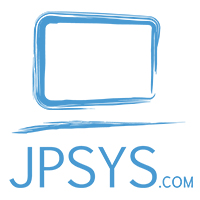 [J P Systems] hit the ground running to serve the U.S. Department of Veterans Affairs (VA) by designing and documenting workflows for Veteran COVID-19 patient care. VA's Clinical Informatics and Data Management Office, CIDMO, in collaboration with the Emergency Management Coordination Cell (EMCC) and VHA health practitioners, have developed ten baseline COVID-19 clinical workflows. These workflows were created to establish a baseline for COVID-19 patient care from patient outreach through discharge and follow-up.
HealthcareITInteroperability.com (HiTop) is a technical information resource for the healthcare IT interoperability community. Our mission is to explain Healthcare Information Technology (HIT) concepts, the current challenges of EHR implementation, and to connect you with the Healthcare IT resources, organizations, work groups, and conference events you need to achieve interoperability for your organization.
Press Release | J P Systems, Inc. |
December 11, 2018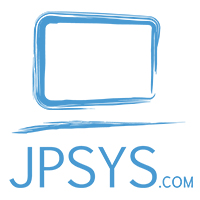 Doctors are increasingly demanding more context to frame the clinical data they see in EHRs. This context must come from having more complete patient records. When multiple external providers are involved in patient care, data often arrives in the form of clinical documents called CDAs (Clinical Document Architecture). Typically, much of the data in these CDA files is miscoded, misplaced or missing. The danger of bad data is a clear risk to hospitals. These CDA files are generated automatically and in many cases no one is looking at the contents. J P Systems can help reduce risk by increasing the data quality in CDAs exported by the hospital's EHR system.
Press Release | J P Systems, Inc. |
June 28, 2021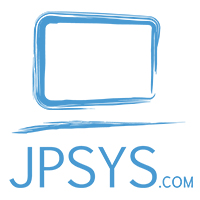 JPSys, received notification of a U.S. Department of Veterans Affairs recompete contract award, which is a single award, Indefinite Delivery, Indefinite Quantity (IDIQ) contract for clinical terminology standards services with a ceiling threshold of $120 million. The contract includes a base 5 year period from 6/28/2021 through 6/27/2026. JPSys, founded in 1983, is owned by Jackie Mulrooney and Galen Mulrooney. In 2015 JPSys won the first Terminology Standards Support IDIQ contract for 100 M. This follow on win solidifies the firm for the next 7 years. JPSys has been supporting the Veteran's Health Administrations as a prime since 9/29/2015 and as a subcontractor since 1998.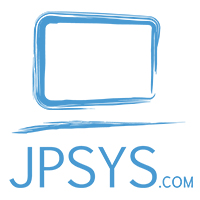 J P Systems, Inc. provides Healthcare IT solutions to the Federal Government. We provide professional services for requirements analysis, HL7 standards development, data architecture, UML data modeling, IT policy consulting, IT strategy consulting, HIT stakeholder engagement and business analysis. We facilitate enterprise to enterprise data exchanges and plan for interoperability through data modeling and standardized clinical terminologies.
Press Release | J P Systems, Inc. |
November 13, 2017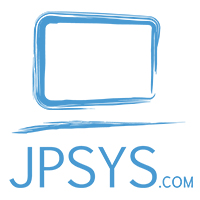 With extensive background in Clinical Systems Analysis, J P Systems, Inc. subject matter experts helped achieve a key milestone this summer, contributing to improved Veteran's access to their own personal health records via "My HealtheVet". My HealtheVet, (MHV), aims to provide veterans with a summary of their overall health and medical information that can be used for sharing with VA and non-VA clinicians. In particular, My HealtheVet's VA Continuity of Care document (CCD) provides Veterans access to their health records and enables sharing of that information in a way that assures the records can be used by most non-VA clinicians the Veteran may choose to visit.
Press Release | J P Systems |
October 12, 2015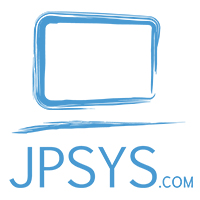 J P Systems, Inc. was awarded a $100 million (ceiling) contract from the Veteran's Administration to standardize medical terminologies. The overall purpose of the work is that of patient safety. When doctors use standard terms, healthcare providers all over the world are better able to understand the details of patient records written by different doctors over many decades, even in different countries and languages. Continuity and accuracy count a great deal. As Dr. Robert M. Califf, Vice Chancellor for Clinical Research from Duke University says: "People are dying because we don't use the same names for the same things!"
It has been several years since we reviewed the progress of the HL7 FHIR standards adoption rate. Health Level Seven's (HL7) Fast Healthcare Interoperability Resources (FHIR) is an emerging standard that has rapidly captured the mind-share of the Health Information Technology (HIT) standards community. FHIR is a standard that enables healthcare data sharing between systems in a manner that is more easily implemented and more expressive than previous HL7 standards such as HL7 Version 2, 3 and Clinical Document Architecture (CDA). Regardless of the version of HL7 standard used, the purpose of these standards is to send clinical data in messages, whether to a party inside or outside your organization. HL7 devises flexible message formats so the receiver of the message can open it up, know who sent it and why, and break it down into understandable segments and data fields.