open health
Press Release | ZH Healthcare |
February 23, 2016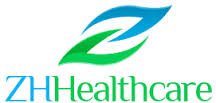 ZH HealthcareTM (ZH), the leading provider of Health IT as a ServiceTM (HITaaSTM), today presented its 2015 report card and announced major initiatives for 2016...In 2015 ZH defined its mission: "to make health information technology and electronic medical records affordable and accessible to everyone." Mr. Hameed declared that, "The path to achieving ZH's mission is by delivering a platform that enables healthcare providers and innovators to quickly build and deploy their Electronic Health Solution, using a set of tools and modules available on the cloud, with minimal time and cost...
Press Release | Bristol-Myers Squibb |
June 16, 2016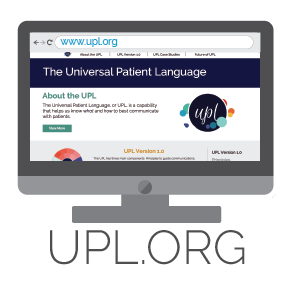 The UPL seeks to improve how complex topics are communicated to patients; Company launches UPL.org to make principles and tools widely available to others. Bristol-Myers Squibb today announced its commitment to moving toward a new way of communicating with patients and caregivers: the Universal Patient Language (UPL). The UPL addresses widely voiced concerns among consumers and health care advocates that communications about medicines are not designed for an optimal patient experience...
Press Release | Microsoft, Broad Institute, Verily |
January 11, 2021
On Monday, Broad Institute of MIT and Harvard, Verily, an Alphabet company, and Microsoft Corp. announced a strategic partnership to accelerate new innovations in biomedicine through the Terra platform. Terra, originally developed by Verily and the Broad Institute, is a secure, scalable, open-source platform for biomedical researchers to access data, run analysis tools and collaborate. Terra is actively used by thousands of researchers every month to analyze data from millions of participants in important scientific research projects.
By D Ruth Bavousett | May 20, 2016
In her Day 2 OSCON keynote, Dana set out reminding us that Type I diabetes, suffered by millions of people around the world, is incredibly complicated to manage...The solution is an artificial pancreas, which acts to close that loop by monitoring and adjusting insulin levels, just as the normal pancreas does. But those devices are not yet available on the commercial market, and won't be for some years yet. Enter the OpenAPS project (Open Artificial Pancreas System); find it here on GitHub. "OpenAPS is a simplified Artificial Pancreas System (APS) designed to automatically adjust an insulin pump's basal insulin delivery to keep blood glucose (BG) in a safe range overnight and between meals"..
Helen Branswell | The Canadian Press |
November 4, 2014
Open Medicine, an open-access journal started after a crisis at the Canadian Medical Association Journal, has closed. The editors say that after seven years, they are ceasing their struggle to keep the journal afloat...
Press Release | Careset Systems |
October 19, 2016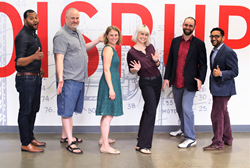 CareSet Systems today introduced four new dynamic data science products to aid new drug launches. CareSet is the only company that offers 100% of Medicare A, B, and D claims data over six years to guide the introduction of new drugs and currently serves several big pharmaceutical companies with customized data science products derived from Medicare data. "During the last 3 months, our team has spoken with countless people across the pharmaceuticals industry to understand the unmet needs that 100% Medicare claims analysis can address," says CareSet Systems CEO, Laura Shapland.
Press Release | European Connected Health Alliance (ECHAlliance) |
July 15, 2021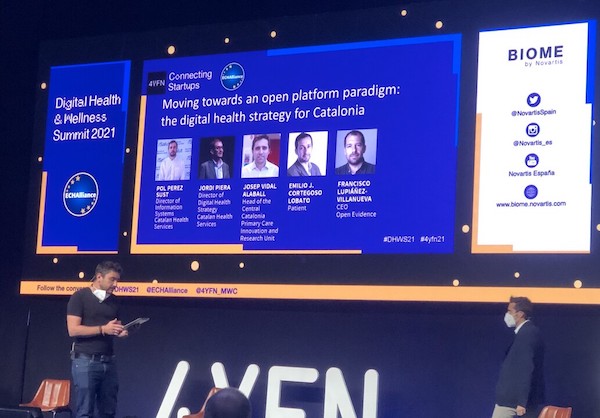 The region of Catalonia has launched today a Request for Information (RFI) with the purpose to obtain technical information on the possibilities of supplying the elements of a technological platform for the development of the Electronic Health Record of Catalonia. Given the technical complexity of the technological platform for the development of the Electronic Health Record and the need to finish defining its design and the components of the platform to be tendered, as well as to inform the economic operators active in the market of the need that has arisen...
Press Release | Catalyze |
January 14, 2015
Catalyze, Inc., an innovative healthcare IT firm that supplies HIPAA-compliant infrastructure services, today announced the widespread release of its open source policies and procedures on GitHub for healthcare developers and enterprises. The comprehensive policies solved a complex problem for Catalyze. Therefore, the company has decided to pass the documents onto healthcare developers to help them focus on their jobs, not HIPAA compliance.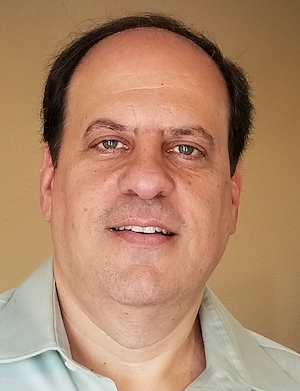 In October the Centers for Disease Control and Prevention (CDC) issued a Request for Information (RFI) for a Natural Test Collaborative (NTC). Through a series of questions, the RFI seeks opinions and information about "The development of a national testbed (notionally called the National Test Collaborative (NTC)) for real-world testing of health information technology (IT)" and "Approaches for creating a sustainable infrastructure" to achieve it. The scope of the questions is somewhat confusing and quite broad, starting with Clinical Decision Support (CDS) and electronic Clinical Quality Measures (eCQMs) but quickly expanding to Electronic Health Records (EHR) and interoperability (not precisely defined).
CES is the world's gathering place for all those who thrive on the business of consumer technologies. It has served as the proving ground for innovators and breakthrough technologies for 50 years - the global stage where next-generation innovations are introduced to the marketplace. This year's conference has a health and wellness track as well as many health IT vendors in the exhibit. One of the most significant announcements will be the release of iBlueButton 8 by Humetrix. Blue Button is one of the core elements of the White House open source health IT strategy that we wrote about here. Humetrix has developed a mobile health platform and the latest version will be unveiled at the conference.
Posted January 5, 2019 - 3:09pm by Roger A. Maduro
Press Release | Fred Hutch |
April 27, 2018
Fred Hutch computational biologist Dr. Raphael Gottardo has received one of 85 new funding awards from the Chan Zuckerberg Initiative, or CZI, an advised fund of Silicon Valley Community Foundation, which are aimed at developing computational tools for the Human Cell Atlas, a global research effort to map every type of cell in the human body. The 85 one-year grants total $15 million in funding from the initiative and were chosen from nearly 300 applications. This set of projects, which were announced April 19, is the third set of grants CZI has awarded in support of the massive cell-mapping feat.
Press Release | HLTH, ViVE, CHIME |
April 15, 2021
The College of Healthcare Information Management Executives (CHIME), the professional organization for chief information officers and other senior healthcare IT leaders, together with HLTH, the leading platform bringing together the entire health ecosystem, focused on digital health innovation and transformation, announced today the launch of a new annual industry event: ViVE. The inaugural ViVE event will take place March 6-9, 2022 in Miami Beach, launching with significant support from title sponsors and event supportersViVE will provide a fresh, curated education and networking experience for digital health leaders, disruptors and influencers...
Press Release | Cigna, Red Hat, Inc. |
July 15, 2013
Cigna recognized for successful Infrastructure-as-a-Service transformation project built with Red Hat solutions Read More »