iCare Becomes Industry's First Enterprise Cloud EHR to be Certified for Inpatient Meaningful Use Stage 2
Press Release | iCare, Drummond Group Inc. |
February 17, 2015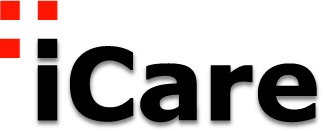 iCare hits historic milestone for Inpatient Meaningful Use (MU) Stage 2 Certification; becomes the industry's first unified cloud whole-hospital EHR for inpatient use and the industry's first new enterprise EHR in the last 16 years; receives ONC-ACB Certification by Drummond Group
San Francisco, CA – February 17, 2015 – iCare, the Enterprise Cloud EHR company, today announced that the company's Electronic Health Record (EHR) has been tested and certified under the Drummond Group's Electronic Health Records Office of the National Coordinator Authorized Certification Body (ONC-ACB) program for Inpatient Meaningful Use (MU) Stage 2. This milestone marks the industry's first true cloud EHR to be certified for whole-hospital inpatient use - and the first new enterprise EHR in 16 years.
iCare is the only EHR built on a modern architecture including built-in big data capability. The use of newer technology plus its cloud delivery makes iCare the most advanced EHR available for inpatient use. Other enterprise EHR systems are built on outdated architectures that require large allocations of resources for implementation, customization, development and daily operations. These old client-server systems are costly, closed, and slow to innovate. With iCare, everything changes. iCare hospitals focus on patient care, not software.
Drummond Group's ONC-ACB certification program certifies that iCare meets the meaningful use criteria for eligible providers and hospital technology. iCare customers are now qualified to receive federal stimulus monies upon demonstrating meaningful use of the technology – a key component of the federal government's push to improve clinical care delivery through the adoption and effective use of EHRs by U.S. healthcare providers.
"Leveraging information technology for healthcare initiatives provides the opportunity to deliver a high-level quality of care and efficiency which essentially benefits and enhances the overall patient experience," says Rik Drummond, CEO of the Drummond Group Inc. "We have been testing software for more than a decade and will continue to provide our extensive experience testing and certifying complex systems for multiple industries, as well as ensuring interoperability and security remain key components in the growing healthcare industry."
This Complete EHR is 2014 Edition compliant and has been certified by an ONC-ACB in accordance with the applicable certification criteria adopted by the Secretary of the U.S. Department of Health and Human Services. This certification does not represent an endorsement by the U.S. Department of Health and Human Services. iCare.com LLC, 1/30/2015, Version 1, Complete EHR Inpatient, Clinical Quality Measures tested: 9v2; 26v1; 30v3; 71v3; 72v2; 73v2; 91v3; 100v2; 102v2; 104v2; 105v2; 107v2; 110v2; 111v2; 113v2; 178v3, Additional software used: First Databank, popHealth, Surescripts, Modules Tested: 170.314 (a)(1-17); (b)(1-7); (c)(1-3); (d)(1-8); (e)(1); (f)(1-4); (g)(2-4)
Price Transparency Statement:
The iCare Enterprise Cloud EHR is delivered as a true cloud Software as a Service product accessed via Web browser. No hardware or software is required for the customer for the continued use of this product. This product may require initial, one-time, and ongoing costs for the subscription, implementation services, and interfaces to third parties.
About iCare.com LLC
iCare is the leader in enterprise-class cloud-based electronic health records for hospitals and health systems. iCare provides a unified Electronic Health Record designed for today's hospitals and the way people work. Delivered in the cloud and leveraging a modern technology platform, iCare offers a fresh alternative to outdated client-server solutions. With the iCare Enterprise Cloud EHR, healthcare providers can focus on patient care, not software. Visit our website at www.icare.com.
About Drummond Group Inc.
Drummond Group Inc. is a global software test and certification lab that serves a wide range of vertical industries. In healthcare, Drummond Group tests and certifies Controlled Substance Ordering Systems (CSOS), Electronic Prescription of Controlled Substances (EPCS) software and processes, and Electronic Health Records (EHRs) – designating the trusted test lab as the only third-party certifier of all three initiatives designed to move the industry toward a digital future. Founded in 1999, and accredited for the Office of the National Coordinator HIT Certification Program as an Authorized Certification Body (ACB) and an Accredited Test Lab (ATL), Drummond Group continues to build upon its deep experience and expertise necessary to deliver reliable and cost-effective services. For more information, please visit http://www.drummondgroup.com or [email protected].
Social:
www.icare.com/facebook
www.icare.com/twitter
www.icare.com/linkedin
PRESS CONTACT
Don Cook
Co-Founder & Chief Marketing Officer
iCare.com LLC
954-616-5604 x5200
[email protected]