Open Source Health launches the myAVA healthcare platform for Personalized and Integrated Health
Press Release | Open Source Health |
November 10, 2015
Toronto, Ontario, Canada – November 10, 2015: Open Source Health Inc. (CSE:OSH), (Frankfurt:0OS), a cloud based personalized and integrative healthcare platform that puts control into the hands of women to educate, advocate and collaborate on their own healthcare is pleased to announce the launch and demo of the myAVA Healthcare platform for personalized and integrative medicine.
"The myAVA platform will play a critical role in the management of the PCOS (Polycystic Ovary Syndrome) patients we are onboarding with our partner clinic, Medici Medical in Atlanta, Georgia," says Sonya Satveit CEO and Founder of Open Source Health Inc. "There is no doubt that a personalized and integrative approach is required and we are leading with the application of a scalable, cloud based platform to support this revolution."
Using the openEMR platform to support the PCOS project within the Clinic will provide the following functionality:
Patient information and records viewable electronically and stored in the cloud
HIPPA compliant
Practice management for the clinic
Intrface to the clinics current insurance and billing system,
ePrescribing,
Ordering lab tests electronically,
Clinician scheduling and appointment calendar for all Patient visits
Coordinated care to support each women's individual integrated health care program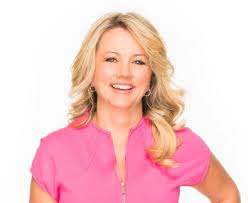 Sonya SatveitSpecifically, the myAVA platform will contain the full patient record including the full genomic sequencing and analysis, all molecular analysis; including proteomic, metabolomics, micro-biomics. Molecular profiling combined with the patient medical record, for the first time, provides detailed, unique insight which will inform the care of each PCOS patient.
A demo login has been created for viewing the production version of our functioning myAVA platform. The first clinic using the myAVA platform is Medici Medical Arts in Atlanta, GA and they will use the platform to onboard the first PCOS patients located close to their clinic. The myAVA platform is used to support personalize and integrative health in a clinical environment and we will evolve the platform with direct feedback from the Providers and Patient and solving the scaling issues for personalized and integrative health delivery. Additional clinics will be added in 2016 as we expand the program for PCOS patients across the USA to support as many of the 7 million women with PCOS as possible.
Login details are as follows:
https://myava.mi-squared.com/openemr/
User name: welby
Password: doctor
About openEMR:
OpenEMR is an Open Source electronic health record and medical practice management application that can run on Windows, Linux, Mac OS X, and many other platforms. OpenEMR is ONC Complete Ambulatory EHR certified and is one of the most popular open source electronic medical records in use today with over 4,000 downloads monthly. OpenEMR is supported by a strong community of volunteers and professionals all with the common goal of making OpenEMR a superior alternative to its proprietary counterparts. The OpenEMR community and the OEMR.org 501(c)3 is dedicated to guarding OpenEMR's status as a free, open source software solution for medical practices and is dedicated to maintaining a spirit of openness, kindness and cooperation.
For more information: http://www.open-emr.org
About Open Source Health Inc.:
Open Source Health takes a truly patient-centered approach and is in the business of providing a real-time integrative healthcare solution for women in an open source architecture called myAVA. Open Source Health Inc. is leading the digital transformation of integrative and preventative health by leveraging the latest trends in digital health, personalized health, social health and participatory medicine. The initial use case for the myAva platform is to apply personalized and integrated health to a complicated women's health issue called PCOS (Polycystic Ovary Syndrome), with over 7 million women in America suffering every day.
For more information, visit www.opensourcehealth.com
Contact:
For further information, please contact Investor Relations at Open Source Health Inc.
Toll Free: 1.866.403.1933 in North America
International Calling: +01.647.872.9986
Website contact: www.opensourcehealth.com/contact-new
Forward Looking Statements
Certain information set forth in this news release may contain forward-looking statements that involve substantial known and unknown risks and uncertainties. These forward-looking statements are subject to numerous risks and uncertainties, certain of which are beyond the control of Open Source Health Inc. ("OSH"), including, but not limited to, the impact of general economic conditions, industry conditions and the uncertainty of obtaining additional financing. Readers are cautioned that the assumptions used in the preparation of such information, although considered reasonable at the time of preparation, may prove to be imprecise and, as such, undue reliance should not be placed on forward-looking statements. Forward-looking statements contained in this press release are expressly qualified by this cautionary statement.
The forward-looking statements contained in this press release are made as of the date of this press release, and OSH does not undertake any obligation to update publicly or to revise any of the included forward-looking statements, whether as a result of new information, future events or otherwise, except as expressly required by applicable securities law.
NOVEMBER 10, 2015