OpenEMR v.4.1.2 - Planned Release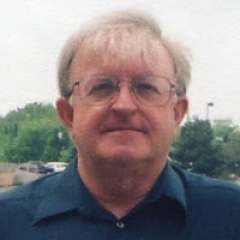 Peter GroenOpenEMR is finalizing plans for the upcoming release of version 4.1.2 of their award winning electronic medical record (EMR) software solution by September 2013.
OpenEMR is a free and open source electronic medical record (EMR) and medical practice management application that runs on Windows, Linux, Mac OS X, and many other platforms. More than 65 developers and/or companies have contributed code to OpenEMR over time.
Today, OpenEMR is recognized as one of the most popular open source EMR systems in use across the U.S. and around the world, with over 4,000 downloads per month. OpenEMR is an ONC Certified Ambulatory EHR System.
It has been estimated that there are more than 5,000 installations of OpenEMR in physician offices and other small healthcare facilities across the U.S. serving more than 30 million patients. Further, conservative estimates by the OpenEMR Organization(OEMR) indicate that OpenEMR is installed in over 15,000 healthcare facilities around the world, translating into more than 45,000 practitioners using the system serving approximately 90 million patients.
Major features of the OpenEMR system currently include:
Patient Demographics
Patient Scheduling
Electronic Medical Record (EMR)
Medical Billing
Clinical Decision Rules
Patient Portal
Forms
Reports
Security
Multilanguage Support
Documentation & Support
OpenEMR is supported by a strong collaborative community of volunteers, computer professionals, clinicians, and users all with the common goal of making OpenEMR a superior alternative to more costly proprietary counterparts.
To read more detail about OpenEMR features, access the online demo of the system, or to obtain copies of OpenEMR user and technical manuals, go to http://www.open-emr.org/wiki/index.php/OpenEMR_Wiki_Home_Page
To follow the final stages of the OpenEMR v.4.1.2 development, testing and quality assurance process more closely, go to http://www.open-emr.org/wiki/index.php/QA/Release_Process#Overview