AEGIS.net
Anthony Brino | Government Health IT |
February 20, 2014
A small health IT company and technology consultancy have launched what they call an "online ecosystem" of resources to help share digital health record and HIE interfaces, especially those developed with public funding. San Antonio-based Pronia Health and consultant Aegis.net are partnering to offer the Open Library of Health Information Exchange, or OLHIE, with the broad aim of accelerating connections through the "reuse of interfaces and other assets." Read More »
Press Release | AEGIS.net |
November 12, 2015

AEGIS.net, Inc. (AEGIS)...introduces the Touchstone Project - a next generation cloud-based Testing Platform which applies Conformance and Interoperability testing in a Test-Driven-Development (TDD) integrated ecosystem. As organizations new to the Health Level Seven® (HL7®) Fast Healthcare Interoperability Resources (FHIR®) specification begin to explore and evaluate this new HL7® standard and start projects with a goal of being an early adopter, AEGIS' Touchstone Test Platform will guide those implementations towards a high degree of conformance and interoperability in a continuous model.
Press Release | HL7 International , AEGIS.net, Inc. |
September 16, 2014

At this week's 28th Annual HL7 International Plenary & Working Group Meeting here in Chicago, IL, AEGIS joins 22 other distinguished organizations as the latest HL7 Benefactor. As an HL7 Benefactor, AEGIS supports HL7's important efforts toward streamlined development, implementation and adoption of industry-critical standards, specifications and products.
Press Release | Healtheway, Carequality |
February 24, 2014
Healtheway today announced the formation of Carequality (pronounced "care-e-quality"), a new initiative dedicated to accelerating progress in health data exchange among multi-platform networks, healthcare providers, electronic health record (EHR) vendors and health information exchange (HIE) vendors. Carequality is an open, transparent and inclusive industry-driven effort. It will convene stakeholders and facilitate industry consensus to develop and maintain a standards-based interoperability framework that enables information exchange between and among networks.
Read More »
Joseph Marks | Government Health IT |
November 1, 2012
There is no crystal ball into the future of federal technology, of course, but the short list of emerging trends includes a seismic shift in the role of chief information officers, more collaborative technologies and a workplace that moves beyond 'bring your own device' to 'bring your own everything.' Read More »
Press Release | Healthcare Services Platform Consortium |
February 24, 2016

The Healthcare Services Platform Consortium (HSPC), a provider-led, multi-stakeholder initiative to launch a next-generation service oriented platform for healthcare, announced today several new members have joined the consortium during first quarter 2016. Among the new members are the Department of Veterans Affairs (VA), Open Source Electronic Health Record Alliance (OSEHRA), Cognitive Medical Systems, VigiLanz, Veratics, MedRed, InterSystems, AEGIS.net, American College of Obstetrics and Gynecology (ACOG) and The Center for Healthcare Transparency.
Press Release | HL7 International , AEGIS |
February 18, 2014

Health Level Seven® (HL7®) International and AEGIS.net (AEGIS) today announced the launch of a new Conformance Testing Program for HL7 standards. The HL7 Conformance Testing Program provides a platform for ongoing, iterative testing that helps healthcare IT developers get highly interoperable products to market quickly and cost-effectively. The testing program will make interoperability more cost-effective for vendors as well as implementers by reducing interface development time and costs.
Read More »
Press Release | HL7 International |
February 24, 2014
Health Level Seven®(HL7®) International will officially launch a new Conformance Testing Program for HL7 standards Feb. 25. A round table briefing about the program that features HL7 leadership and program partners is set for 12:20-1:30 p.m., Tuesday, Feb. 25, at the HL7 booth (#1265 in Hall A) at the HIMSS14 Conference in Orlando, Fla. The briefing is open to members of the media and conference attendees.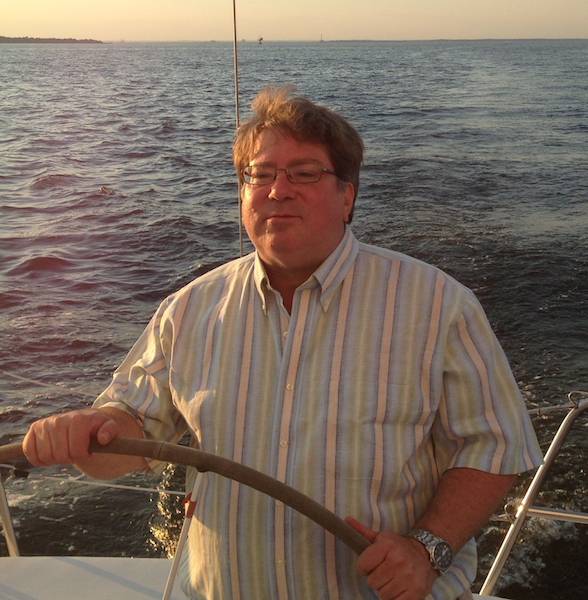 As we outlined in our earlier article, "HIMSS14 Annual Conference and Exhibit Opening with Open Source," open source software as well as collaboration and interoperability in health information technology (HIT) has reached break out levels and the HIMSS conference in Orlando, Florida. Below are some of the conference presentations related to open health. Note the large number of presentations the award-winning VistA EHR developed by the US Department of Veterans Affairs (VA) and its derivative RPMS developed by the Indian Health Service (IHS). Read More »
Press Release | One Million Solutions in Health, Center of Health Engagement, AEGIS.net |
April 8, 2015
One Million Solutions in Health (OMSiH), AEGIS and the Center of Health Engagement (CHE) will be launching a breakthrough program to create an interoperable 'sandbox' at HIMSS 2015, the premiere event for health care transformation through health information technology (HIT). The Health Solutions Sandbox™ is a platform where organizations can securely place their data and be assured that conformance and standards in HL7 are being met. This will be transformative, as HIMSS has traditionally been the launchpad for catalyzing such innovations into the worldwide HIT community.
Key to the success of the Carequality Interoperability Framework was the enthusiastic participation of healthcare IT industry leaders and organizations and their collaboration with Carequality. This work was carried out under the guidance and direction of the Sequoia Project staff, with input from the Carequality Query Work Group. Carequality, a public-private collaborative initiative of The Sequoia Project, creates a standardized, national-level interoperability framework to link all data sharing networks. The Carequality Interoperability Framework is a collection of documents that are used to operationalize data sharing that include...
Mary Mosquera | Government Health IT |
October 31, 2012
Aegis.Net Inc. recently was selected by the National Institute of Standards and Technology to establish a health IT test infrastructure that verifies conformance and interoperability with industry standards as part of meaningful use of electronic health records (EHRs). The NIST $6.25 million contract award is one example of the recognition and rising importance of testing for interoperability to make sure that health IT systems have standards in place according to specifications and can effectively exchange information. Read More »