catastrophic events
By Daniel B. Hess | September 1, 2019
We all expect hospitals to be open and operating when we need them, but extreme weather events like hurricanes are a strain on resources and pose significant challenges for hospitals. Closing a hospital is an extreme action, but several hospitals in Florida, Georgia and South Carolina did just that before the arrival of Hurricane Irma in 2017.With more than 300 hospitals and a higher share of older adults than any other state, emergency plans for Florida's hospitals were a critical issue facing emergency planners during those storms. This is true now as well as Hurricane Dorian approaches the state.
Press Release | IBM, David Clark Cause |
May 24, 2018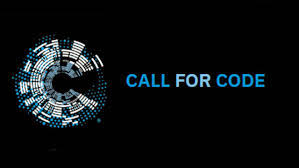 IBM and partners today launched the Call for Code Global Initiative, the largest and most ambitious effort to bring startup, academic and enterprise developers together to solve one of the most pressing societal issues of our time: preventing, responding to and recovering from natural disasters. During a keynote address at the VivaTech Conference in Paris, IBM Chairman, President and CEO Ginni Rometty called on the technology industry to help build a better future, committing IBM technology and $30 million USD over five years in the annual Call for Code Global Initiative. Its goal is to unite the world's developers and tap into data and AI, blockchain, cloud and IoT technologies to address social challenges.