Health IT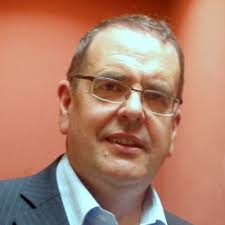 It is widely agreed that the future of digital health lies in an "Open Platform". However, it's not clear as to exactly what an Open Platform is or how we get there. This blog aims to answer the first question and to provide some guidance on the second. While any given instance of an Open Platform will be a specific implementation of a set of software components owned and operated by a particular organisation (this might be a health and social care organisation or a third party, operating the platform on behalf of a local health and care community), it is most usefully defined by a set of principles rather than the specific details of a particular implementation.
Andy Oram | O'Reilly Radar |
July 25, 2012
There has been enormous talk over the past few years of open data and what it can do for society, but proponents have largely come to admit: data is not democratizing in itself. This topic is hotly debated, and a nice summary of the viewpoints is available in this PDF containing articles by noted experts. Read More »
Staff Writer | Health.mil |
May 22, 2012
A downloadable, open source version of the military's electronic health record software that is used for troops on the battlefield will be available through the nonprofit organization, Open Source Electronic Health Record Agent (OSEHRA). Read More »
Katie Dvorak | FierceHealthIT |
September 15, 2014
The Office of the National Coordinator for Health IT jumped into National Health IT Week in the District of Columbia by placing the focus on the consumers' role in their own healthcare...
Kyle Murphy | EHR Intelligence |
June 2, 2014
The Office of the National Coordinator for Health Information Technology (ONC) is preparing itself for the next era of health IT adoption, one that will not rely primarily on financial incentives for healthcare providers...
Andrew Nemethy | VTDigger |
July 18, 2012
The state's efforts to digitize the world of health information, a costly multi-year endeavor that is approaching a $70 million pricetag, got a lousy diagnosis Tuesday. Read More »
Erin McCann | Healthcare IT News |
July 9, 2014
Record amounts of cash continue to pour into the digital health arena, with the mid year numbers seeing record highs for year-over-year growth, according to a new Rock Health report. The explosive growth in digital health funding, however, has some analysts uneasy over a potential bubble in the market...
Marianne Kolbasuk McGee | GovInfoSecurity.com |
July 16, 2012
Federal officials have issued guidance on how to exchange lab test results using the Direct Project secure messaging protocol. Read More »
Adam Mazmanian | FCW |
September 4, 2014
...A new cross-cutting organization, the Defense Health Agency, was launched as a military shared service. Since being announced in September 2013, DHA has opened nine of its 10 shared service areas, including health IT...
Erin McCann | Government Health IT |
August 27, 2014
...The broad DoD Healthcare Management Systems Modernization undertaking, aka DHMSM — dubbed "Dim-Sum" by industry insiders — puts as much as $11 billion at stake, so the biggest vendors and consultants have been banding together for several months now to answer DoD's request for proposal...
Molly Bernhart Walker | FierceGovernmentIT |
August 1, 2012
The Defense and Veterans Affairs departments are investigating what capabilities should be included in the forthcoming integrated electronic health record, or iEHR, by asking about the qualifications of EHRs currently on the market. The iEHR Joint Program Office posted July 18 a request for information on FedBizOpps. Read More »
Jim Garamone | The Dolphin |
August 28, 2014
The Defense Department has issued a request for proposals to modernize its electronic health records and allow DoD to share health data with the private sector and the Department of Veterans Affairs. It is a multi-billion dollar request to replace many of the current DoD legacy health care systems...
Mary Mosquera | Government Health IT |
July 27, 2012
The Defense and Veterans Affairs departments want vendors to tell them about services and products they can offer to meet the current and future technical needs for the integrated electronic health record (iEHR) as it prepares to roll out its initial version. Read More »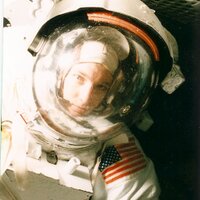 Next week is HIMSS16! I'm very excited to go to Las Vegas this year and see so many friends and colleagues and am ready to engage in conversations that will help drive the future of our industry. We have a lot of new technology to show at our booth - changes many of you have been asking to see in Health IT. This kind of change is now necessary because Health IT is running in circles. For too long, Health IT vendors have replaced old technology with different outdated technology. As an industry we can't tolerate this anymore. Read More »