Marand
Press Release | Apperta, CGI, Marand |
August 22, 2016
Apperta, in partnership with CGI and Marand are pleased to announce OPENeP - an Open-Source medication management product developed by Marand, in collaboration with the NHS and supported by CGI's expertise in the integration and implementation of health IT systems. OPENeP is a comprehensive, user-friendly and innovative medication management product built on the Think!EHR Platform, based on open standards (openEHR) and developed with a vision to completely replace time-consuming and error prone manual paper based prescribing and medication administration processes...
Press Release | Marand |
September 15, 2015
As part of an effort to expand the global openEHR community, Marand has decided to open source ADL Designer, a web -based archetype development tool. The tool allows visual authoring of ADL 2 archetypes and templates including full archetype parsing, validation, flattening and serialisation. Backward compatibility for existing ADL 1.4 archetypes and export to Operational Template (1.4 OPT) is also supported. Previously, Marand had also open sourced ADL2 core libraries to provide a java based reference implementation of the Archetype Definition Language ADL 2.0 and AOM specifications.
Staff Writer | E Health Insider |
November 26, 2014
NHS England is holding a key open source open day in Newcastle tomorrow. Ahead of the event, EHI editor Jon Hoeksma argues it will have a lot to celebrate; but some acid tests still lie ahead. Read More »
Press Release | Marand |
August 17, 2015
Marand will be showcasing Think!EHR Platform™ at the openEHR booth at MEDINFO'15 in São Paulo, Brazil, from August 19-23, 2015. Also, Marand's Borut Fabjan, Chief Architect and Samuel Frade will present a tutorial titled "OpenEHR Practical Approach: From Idea to Application" with prof. Ricardo Cruz-Correia, University of Porto.
Press Release | Marand |
June 27, 2016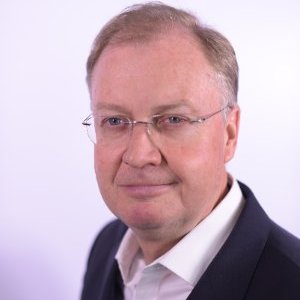 Tomaž Gornik, CEO of Marand, will speak at OSEHRA Open Source Summit in Washington DC, the largest annual event in open source health-technologies in the USA. Openness and agility are at the core of Postmodern EHRs. The term "Postmodern" was launched recently by Gartner when describing the ongoing evolution of ERP systems moving from monolithic towards modular systems. Tomaž Gornik applied this concept to EHRs in a series of blog posts and recent presentations at different events around the globe (see blog posts, list of events).
The Ripple Program, based out of Leeds and building upon the lessons learned from the Leeds Care Record, has recently been set up to positively disrupt health and social care towards those ends. Importantly the ethos of "open" is at the heart of the work and for very good reason. It is clear that interoperability between Health IT systems will drive real change but, what is even clearer is that only an open source approach will positively disrupt this health and social care landscape across the NHS and across the globe. Funded by NHS England and hosted by Leeds City Council, the focus of Ripple is to support health and social care organizations by providing six open source elements which can be used individually, in combination or as a whole, and are consistent patterns of need when embarking on an work towards healthcare improvement with information technology.
Press Release | Marand |
August 17, 2015
Marand has signed a contract with Hospital Sírio-Libanês, one of the premier healthcare institutions in South America. Hospital Sírio-Libanês will use Think!EHR Platform™ as a vendor-neutral structured data repository as well as a foundation for the development of a suite of new clinical applications. Marand will also provide services including consulting, training and support. "Hospital Sírio-Libanês is already a HIMSS EMRAM Stage 6 hospital but in order to reach Stage 7, we have to provide additional clinical functionality in several areas. For this reason, we needed a solution to centralize and integrate all the clinical information in a vendor-neutral structured data repository, analogous to our PACS.
MEDINFO is the premier international health and biomedical informatics event. MEDINFO 2015 is hosted by SBIS (Brazilian Health Informatics Association) on behalf of the International Medical Informatics Association (IMIA) and will take place in the city of Sao Paulo from the 19th to 23rd August 2015. Under the theme "eHealth-enabled Health", the world leaders in this field will gather in Brazil to share knowledge and analyze how eHealth and Biomedical Informatics are contributing to address some of the most challenging problems in health care, public health, consumer health and biomedical research. Researchers, clinicians, technologists and managers are invited to contribute and share experiences on the use of information methods, systems and technologies to improve patient safety, enhance care outcomes, promote patient-centered care, facilitate translational research, enable precision medicine and improve education and skills in health informatics.
Looking to gain expertise in both public and private sector open source health IT? Want to collaborate on global state-of-the-art solutions for electronic health records, and population health tool development? Need access to domestic and international market opportunities? Then OSEHRA's 5th annual Open Source Summit, held just outside of Washington, DC from June 27-29, 2016, is the place for you. Nearly 400 industry leaders, federal and state government officials, academics, clinicians, developers, and researchers participated in the 2015 OSEHRA Open Source Summit—with representation from the United States, Canada, India, Jordan, Mexico, Romania, South Korea, and the United Kingdom. Do not miss your opportunity to join them this year!