Uri Schor

Established in 1979, CAV Systems Ltd is a leading Israeli software company, engaged in development and deployment of enterprise applications - ERP, banking, and tourism. CAV Systems today has a staff of over 80 people of which more than half are IT professionals. The company has always striven to use cutting edge, open standards, and for over a decade has been a pioneer in adopting web architecture and Java technology.
Press Release | CAV Systems |
November 6, 2014
CAV Systems Ltd, a leading Israeli software company, recently completed development of FileMan Replicator, a software solution that creates and continuously updates a relational database replica of MUMPS databases, either Caché or GT.M, that are managed by the FileMan Database Management System. Read More »
Press Release | CAV Systems Ltd |
February 7, 2019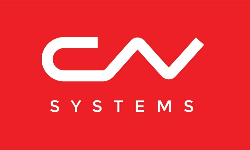 Uri Schor, Chief Technology Officer of CAV Systems Ltd, a leading enterprise software company from Israel, will be attending the HIMSS 2019 Global Conference & Exhibition, February 11 – 15, 2019 in Orlando, Florida. CAV Systems will be participating in MarketConnect, a matchmaking platform created as a collaboration between HIMSS and the Health 2.0 Innovation Team. MarketConnect is designed to break down the barriers of tech adoption within large health systems by directly connecting today's leading tech companies with pre-qualified executives interested in commercial partnerships.
Press Release | CAV Systems Ltd |
November 26, 2014
CAV Systems Ltd, a leading Israeli software company, recently completed delivery of a custom "data extraction" solution for Gillette Children's Specialty Healthcare in St. Paul, Minnesota. Gillette is a nationally and internationally recognized leader in the diagnosis and treatment of children, teens and adults who have disabilities and complex medical conditions. Read More »
The annual gargantuan HIMSS conference is back in Orlando with over 45,000 participants from more than 90 countries. There will be more than 1,300 vendors at the exhibit floor and more than 300 educational sessions. As with the last several conferences, the focus on open source as the key underlying technologies of health information technologies continues to increase. In previous conferences, we have seen the rise of open source technologies, in particular, those related to interoperability such as FHIR and Blockchain. A large number of sessions at HIMSS19 will be focused on another set of technologies powered largely by open source software and design principles such as artificial intelligence (AI), machine learning, and natural language processing.
Posted February 10, 2019 - 10:51pm by Roger A. Maduro