JP Systems Awarded $100M from the V.A. For Foundational Data Standards Work
Press Release | J P Systems |
October 12, 2015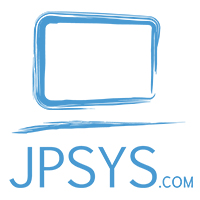 CLIFTON, Va., Oct. 12, 2015 /PRNewswire/ -- J P Systems, Inc. was awarded a $100 million (ceiling) contract from the Veteran's Administration to standardize medical terminologies. The overall purpose of the work is that of patient safety. When doctors use standard terms, healthcare providers all over the world are better able to understand the details of patient records written by different doctors over many decades, even in different countries and languages. Continuity and accuracy count a great deal.
As Dr. Robert M. Califf, Vice Chancellor for Clinical Research from Duke University says: "People are dying because we don't use the same names for the same things!"
Careful planning enables the VA and private provider's computer systems to be able to understand each other when data is exchanged. The visible result of our work is to standardize the contents of the drop down lists shown during data entry of patient data.
Jackie MulrooneyStandards create the needed foundation for a body of knowledge that can be used by doctors at different clinics and hospitals to make decisions for Veteran's healthcare. It also forms the basis of continuity for reliable clinical research, public health and long range planning activities.
According to J P Systems President, Jackie Mulrooney, "Our vision for Healthcare IT is to enable shareable medical records to improve the quality of patient care for all ages from NICs to nursing homes. Exchanging clinical data is an enormous challenge both semantically and syntactically." This work, which was awarded, is a five-year roll up of several existing contracts including Medical Terminology Standards Development, advanced modeling work, terminology matching, terminology consulting and maintenance of the National Drug File (the NDF-RT).
About J P Systems, Inc.
The J P Systems' owners are a husband and wife team, Jackie and Galen Mulrooney. J P Systems was founded in 1983 by Jackie Mulrooney. Recognized as a top provider of services in support of Healthcare IT, medical terminology and Interoperability, J P Systems provides professional services to facilitate enterprise-to-enterprise data exchange through Model Driven Architecture (MDA) and UML data modeling.
Contact - Janel Downing,
480 560-3121
Email
www.JPSYS.com
Corporate Address:
J P Systems
7419 Kincheloe Rd
Clifton, VA 20124
SOURCE J P Systems, Inc.