OSEHRA 2016: Marand to present on Postmodern EHRs at Open Source Summit
Press Release | Marand |
June 27, 2016
Tomaž Gornik, CEO of Marand, will speak at OSEHRA Open Source Summit in Washington DC, the largest annual event in open source health-technologies in the USA.
Openness and agility are at the core of Postmodern EHRs. The term "Postmodern" was launched recently by Gartner when describing the ongoing evolution of ERP systems moving from monolithic towards modular systems. Tomaž Gornik applied this concept to EHRs in a series of blog posts and recent presentations at different events around the globe (see blog posts, list of events).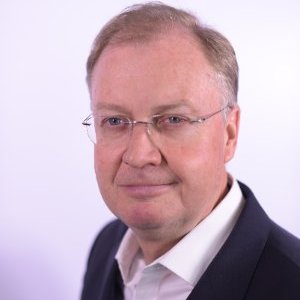 Tomaž GornikA postmodern EHR is a multivendor environment built on an open and agile architecture, where introducing, renewing and replacing apps, devices, and cloud services is far easier and faster compared to legacy monolithic EHRs. A cornerstone to any postmodern EHR architecture is a health data platform capable of managing data on behalf of all constituents of the architecture.
Marand's own Think!EHR Platform™ is one of the leading health data platforms with many major real-world implementations. Think!EHR Platform™ is based on open-sourced data models (openEHR) while supporting agile development of innovative solutions on top. One such example is OPENeP, an open source medication management solution supported by NHS England and built on Think!EHR Platform™.
Marand is a software development company specializing in healthcare solutions, including Think!EHR Platform™—an open data eHealth solution based on the openEHR specification.
We have delivered several large healthcare projects, including Slovenia's eHealth infrastructure (clinical document exchange for 120+ institutions in the country), clinical hospital systems and eHealth solutions based on Think!EHR Platform™ in Slovenia, Moscow City, São Paulo, Poland, Norway, Sweden and the United Kingdom.
Marand's experts are delivering talks about leading edge health IT developments at major global eHealth events and conferences organised by HIMSS, Health 2.0, MobileWorldCongress, World Bank, ECHAlliance, openEHR, and others.
Think!EHR PlatformTM
Think!EHR Platform™ is a health data platform designed for real-time, transactional health data storage, query, retrieve and exchange based on vendor-neutral open data standards including IHE, openEHR and FHIR.
Think!EHR Platform™ validated five IHE profiles at IHE Connectathon in April 2016, thus becoming the first eHealth platform to combine IHE's standard document exchange with structured health data based on openEHR. This enables the deployment of document-based exchanges while at the same time taking advantage of fully structured data for analytics and application development.