AthenaHealth's Plan To Fix Health Care Hinges On Tiny Hospitals
Christina Farr | Fast Company |
June 29, 2016
"We are taking a bottoms-up approach," says CEO Jonathan Bush.
Edmund Billings spends about three weeks out of the month living out of a suitcase. He racked up 20,000 miles on the road in the past nine months, while driving to some of the most rural and remote parts of the country. Billings is a traveling salesman of sorts, but his business isn't vacuum cleaners or encyclopedias. It's health software. Billings is the associate chief medical officer for acute care at AthenaHealth, an IT company with a market cap of more than $5 billion that provides software and mobile apps for patient care and billing, including a cloud-based electronic health record.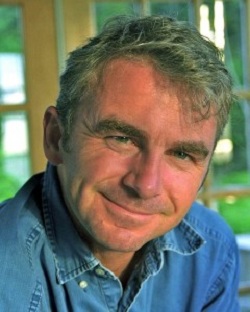 Dr. Edmund BillingsAthenaHealth initially focused on ambulatory practices, but now it is moving into a new market: tiny hospitals. Billings is making a big bet that the community hospitals and medical clinics he visits are the first step to scoring lucrative larger contracts. It's an approach that is deliberately modeled on the teachings of business educator Clay Christensen, who argues that innovative products will gain a foothold in the lower reaches of the market where customers are less discriminating.
"We are taking a bottoms-up approach," explained AthenaHealth CEO Jonathan Bush when I chatted with him over a glass of wine at the SXSW festival in Austin in February. Just weeks before, the company had scored University of Toledo Medical Center as its first large hospital client (approximately 250 beds), which gave Bush reason to be optimistic that the strategy would work. At the time of our interview, the company had secured about 60 smaller hospital clients with fewer than 50 beds. About half of these came through the acquisition of RazorInsights, a smaller electronic medical record vendor focused on rural, community, and critical-access hospitals...