A Snapshot of ONC's Global Health IT Efforts
By Aisha Hasan | April 7, 2020
On today's World Health Day, I'd like to give you an inside look at the Office of the National Coordinator for Health Information Technology's (ONC) global health IT work. Advancing digital health (or e-health) is gaining worldwide momentum as nations seek to leverage health IT. While each country and jurisdiction has a different approach to healthcare, global digital health advancements are becoming a common thread across the world.
Collaborations with the European Union and the United Kingdom
In December 2010, the US Department of Health and Human Services (HHS) and the European Union (EU) signed a memorandum of understanding (MOU) to galvanize cooperation on advancing digital health in both regions. The MOU focuses on three areas: interoperability, workforce, and innovation.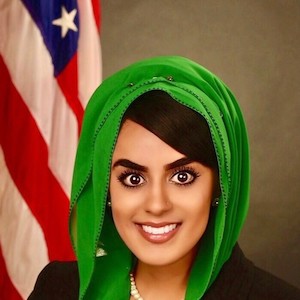 Aisha Hasan
An interoperability and standards project of particular interest that stemmed from this collaboration is the International Patient Summary (IPS). The IPS an electronic health record extract that was developed with the primary use case of providing support for unscheduled, cross-border patient care. The IPS is based on global vocabularies and language that are usable and understandable in any country, meaning that key pieces of patients' health data can be transferred between the US and the EU. This includes medications, immunizations, allergies and intolerances, and more. Emergency care providers can use this data to provide patients with personalized care. (The IPS HL7® FHIR® implementation guide is currently in ballot so stay tuned for next steps on the IPS.)
Additionally, in 2014 and again in 2016, HHS also entered into an MOU with the United Kingdom (UK) that lays out a framework for the department and the UK National Health Service to share common values and learnings across each nation's health IT and health data initiatives.
ONC is a Global Health IT Stakeholder
So, what does this mean for the United States and ONC? It means that ONC is playing a leading role in the nation's health IT efforts domestically and globally with other countries and jurisdictions in topic areas such as:
Ensuring health data standards align for secure and real-time data exchange,
Enabling Americans traveling abroad to have key elements of their health data transfer between country lines,
Engaging in worldwide discussions on how countries, territories, and multi-national organizations can best work together to advance digital health for better, safer, and more personalized healthcare, and
Sharing digital health best practices with other nations so we can bring key ideas and innovation back home to strengthen the US healthcare system.
ONC's stakeholders range from HHS programs and federal colleagues to external multi-national organizations comprising numerous countries.
Participation in the Global Digital Health Partnership
ONC coordinates US participation in the Global Digital Health Partnership (GDHP), a collaboration of 31 countries, territories, and the World Health Organization. The GDHP was formed to support the effective implementation of digital health and exchange global best practices. Established in 2018, the GDHP focuses on five main areas that span the digital health spectrum: Interoperability, Clinical and Consumer Engagement, Cyber Security, Policy Environments, and Evidence and Evaluation.
Multi-National Collaboration
In addition to engaging with health IT stakeholders across the US, ONC works with countries on a one-on-one basis or through multi-lateral settings (e.g., bi- and multi-lateral delegations), and provides digital health subject matter expertise to an array of multi-national organizations (e.g., World Health Organization). This ensures that the US is accurately represented in digital health matters abroad and that the US is able to help shape the digital health advancement conversations.
ONC develops subject matter responses on topics within the digital health spectrum ranging from empowering patients to access their health data to privacy legislation management. ONC also seeks to bring diverse country perspectives to ONC-led events so US stakeholders can see the similarities of digital health opportunities that other countries share with the US. For example, health representatives from the UK and the Netherlands presented on their countries' digital health initiatives, discussed how these digital health initiatives align with the US' digital health work, and engaged in substantive discussions with stakeholders during ONC's Interoperability Forum in the summer of 2019.
On today's World Health Day, and on every other day, ONC continues our efforts to advance digital health within the US and abroad. We engage at these levels so that we can strengthen our healthcare system at home and continue to have the US be a global leader in digital health. Learn more about ONC's International efforts.
---
This post was published in HealthITBuzz, the blog of the Office of the National Coordinator for Health Information Technology (ONC). It is reprinted by Open Health News under public domain. The original post can be found here.