COVID-19 patients
By Pam Chestek | March 1, 2021
As the steward of the Open Source Defintion, the Open Source Initiative has been designating licenses as "open source" for over 20 years. These licenses are the foundation of the open source software ecosystem, ensuring that everyone can use, improve, and share software. When a license is approved, it is because the OSI believes that the license fosters collaboration and sharing for the benefit of everyone who participates in the ecosystem. The world has changed over the past 20 years, with software now used in new and even unimaginable ways. The OSI has seen that the familiar open source licenses are not always well-suited for these new situations. But license stewards have stepped up, submitting several new licenses for more expansive uses. The OSI was challenged to evaluate whether these new concepts in licensing would continue to advance sharing and collaboration and merit being referred to as "open source" licenses, ultimately approving some new special purpose licenses.
Many believe that the Allies won WWII in large part because of how industry in the U.S. geared up to produce fantastic amounts of weapons and other war materials. It took some time for businesses to retool and get production lines flowing, during which the Axis powers made frightening advances, but once they did it was only a matter of time until the Allies would prevail. Similarly, COVID-19 is making scary inroads around the world, while businesses are still gearing up to produce the number of ventilators, personal protective equipment (PPE), tests, and other badly needed supplies. COVID-19 is currently outnumbering these efforts, but eventually we'll get the necessary equipment in the needed amounts. Eventually. What intrigues me, though, is how people are innovating, inventing new solutions to the shortages we face. I want to highlight a few of these:
Press Release | University of Chicago |
August 7, 2020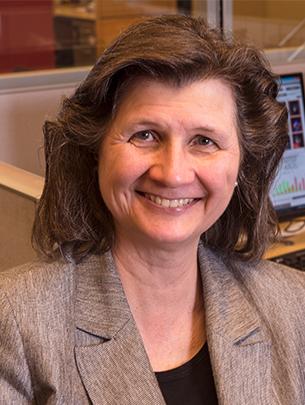 A new center hosted at the University of Chicago-co-led by the largest medical imaging professional organizations in the country-will help tackle the ongoing COVID-19 pandemic by curating a massive database of medical images to help better understand and treat the disease. Led by Prof. Maryellen Giger of UChicago Medicine, the Medical Imaging and Data Resource Center (MIDRC) will create an open-source database with medical images from thousands of COVID-19 patients. The center will be funded by a two-year, $20 million contract from the National Institute of Biomedical Imaging and Bioengineering at the National Institutes of Health (NIH).