Cygnus
These days I am one of a small handful of core committers to OpenEMR, but more importantly I am the visible face of the project through my role as the current president of the OEMR.org 501(c)(3), standing on the contributions of a respectable, worldwide, community of active users, contributing developers, and vendors. We have done some seemingly impossible things, like get the OpenEMR project through the ONC's "Meaningful Use" Certification, without which it would have all but died out in the United States. Now, with the project 14 years old and about to be recertified under Meaningful Use Stage 2, it's time to reimagine and reengineer the core without losing the goodness we have and the good will of the community...
By Mark Boyd | November 25, 2016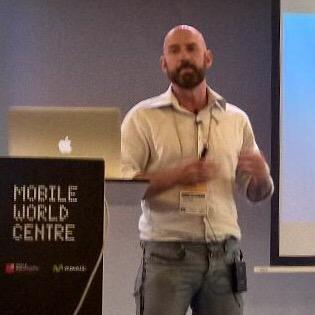 The European-funded IoT open source platform FIWARE has matured significantly in the past two years according to developers, and is now being used in industrial production cases, pilot smart city, and utilities projects. Two projects using the FIWARE platform include a city water quality pilot and an early warning system to identify and prevent pest risks to agricultural crops. To further support industry uptake, FIWARE has recently formalized a foundation to lead community efforts. The Foundation is expected to see a new wave of community participation in the open source platform, which already has significant links with other open source projects...
By scaling precision agriculture technologies to smaller sustainable agriculture systems, it should be possible to make many more crops and growing systems economically feasible without compromising environmental health and sustainabilty. This could mean more locally grown, organic food grown profitably in more communities and accessible to more people at lower cost—a huge win for small farmers. And it could mean that change is possible in large-scale farm management practices as well... Read More »