Open Health Guide to HIMSS19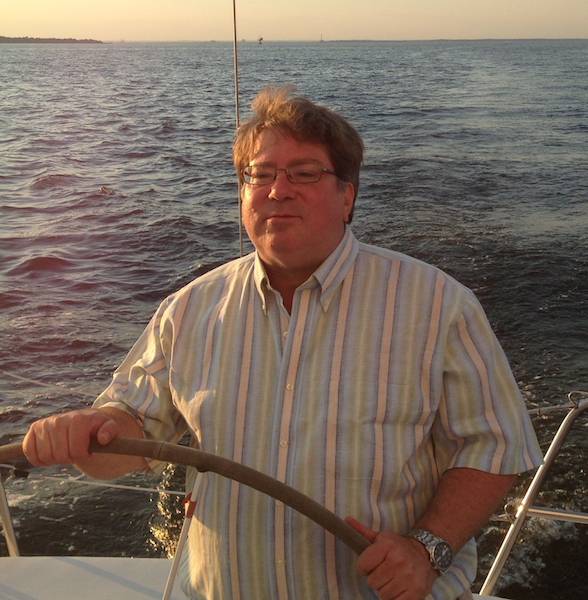 Roger A. MaduroThe annual gargantuan HIMSS conference is back in Orlando with over 45,000 participants from more than 90 countries. There will be more than 1,300 vendors at the exhibit floor and more than 300 educational sessions. As with the last several conferences, the focus on open source as the key underlying technologies of health information technologies continues to increase. In previous conferences, we have seen the rise of open source technologies, in particular, those related to interoperability such as FHIR and Blockchain. A large number of sessions at HIMSS19 will be focused on another set of technologies powered largely by open source software and design principles such as artificial intelligence (AI), machine learning, and natural language processing.
With so many presentations and exhibits, it is nearly impossible to provide a full overview. As the conference opens and the presentations take place we will be adding content to Open Health News. We will be updating this page daily as a reference point for the HIMSS19 related content. In addition, as can be seen below, we are featuring several companies with great solutions who are sponsors of Open Health News, and thus provide the funding necessary to keep our publication going, as well as other companies and organizations that are presenting leading open solutions at the conference.
Of particular note on Thursday, there are several sessions on the use of open source solutions in disaster response. We have a separate article that lists those sessions with their abstracts titled HIMSS19: Open Source Software for Disaster Preparedness and Response. One of the most important of those sessions is Cloud Providers: Addressing the Barriers to Interoperability in Healthcare. That session, to take place at 1 pm, is going to be moderated by Hal Wolf, President & CEO of HIMSS and will include Peter Lee, VP of Microsoft and their chief health IT strategist, Aashima Gupta, director, Global Healthcare Solutions for Google Cloud, and Mark Dudman representing IBM. As we detailed in our article Tech Giants Back White House Open Source Health IT Initiative stepped forward to publicly support the White House open source and free market health IT strategy. This session should be very interesting.
Articles
Companies, Organizations, and Projects to Look Out for at HIMSS19
CaHIE: The California Association of Health Information Exchanges (CAHIE) is creating a simple framework for sharing information among organizations through voluntary self-governance. CaHIE members share experiences to accelerate the adoption and sustainability of HIEs by exploring best practices and new technologies that make data sharing more efficient and effective. CaHIE executive director Robert Cothren will be at HIMSS19 presenting the lessons learned from the recent deployment of the open source Patient Unified Lookup System for Emergencies (PULSE) during the recent California wildfires at this session and participating in this session.

careMESH connects healthcare organizations with the outside world, ensuring that any provider, large or small, can communicate and collaborate with any other, instantly. Our cloud-based services are designed to efficiently allow hospitals, ACO's, physician groups, and others to communicate about patients, while maintaining complete control over when and where information is shared, and rapidly reducing reliance on outdated tools such as fax and phone calls.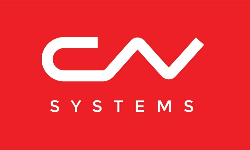 CAV Systems: Uri Schor, CTO of CAV Systems Ltd., a leading Israeli enterprise software company will be attending HIMSS 2019 to meet parties interested in their Evolve Replicator software. This tool creates and continuously updates a replica of a MUMPS/Caché database in the form of any brand name SQL/relational database such as Oracle, SQL Server, MySQL, PostgreSQL. A replica of clinical patient data that is continuously refreshed yet is separate from your live production database opens your data for new use cases that previously could be imagined but hard to deliver. It also enables user sites to implement new functions that are not included in MUMPS-based vendor packages such as EHRs and Laboratory Information Systems, with minimal impact on the live production systems. Uri will be on-site at HIMSS19 during the Exhibition days, February 12 - 14. Contact him at +1-646-812-0894 or [email protected]. [For more info see here].
Cloudera: Data is the new currency of great business outcomes and successful initiatives. Whether it's mapping cancer genes, providing better public services, understanding customers or any number of endeavors that depend on data, Hortonworks makes the seemingly impossible possible. Our hybrid cloud architecture allows customers to govern, secure and manage data of any kind, at any scale, for any workload, in the cloud or on premises-throughout its entire lifecycle. Our 100% open-source solutions give organizations the freedom to innovate faster, without the restrictions of proprietary software.
Curatess - Open Telehealth: Curatess has redefined telemedicine with our next generation Open Telehealth Platform. Our Open Telehealth Platform seamlessly connects healthcare clinicians directly to their patients to review clinical information and perform remote evaluations. We connect to EHR's and FDA approved medical peripherals, including a stethoscope to streamline clinical workflows. Our integrated approach delivers the clinical information necessary to make a confident clinical decision. With an increased focus on reducing hospital readmission rates, Curatess offers a platform for healthcare providers to improve clinical outcomes and customer satisfaction. No special hardware is required, we operate on any device without a large capital investment.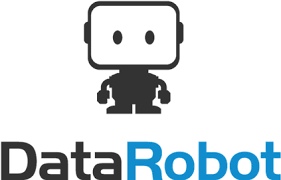 DataRobot helps enterprises embrace artificial intelligence (AI). Incorporating hundreds of the most powerful open source machine learning algorithms, DataRobot's platform automates, trains, and evaluates models in parallel, delivering AI applications at scale. DataRobot provides the fastest path to AI success for organizations of all sizes. DataRobot captures the knowledge, experience, and best practices of the world's leading data scientists, delivering unmatched levels of automation and ease-of-use for machine learning initiatives.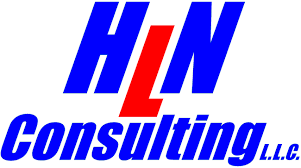 HLN Consulting: For more than twenty years HLN Consulting has been a leading public health informatics consulting company focused on developing and supporting robust technical solutions addressing pressing public health needs. HLN is dedicated to the development, improvement, promulgation, and use of Open Source solutions in health information technology. Much of our Open Source work is focused on clinical decision support (CDS) applications built using OpenCDS, an open source clinical decision support platform. At HIMSS19 HLN will be participating in two use cases in the Interoperability Showcase: Immunization Integration & CDS, featuring HLN's award-winning ICE Immunization Evaluation and Forecasting System, and Opioid Crisis, the Person & the Population: HLN's Reportable Conditions Knowledge Management System (RCKMS), the decision support component of the national electronic case reporting (eCR) project. [For more info see here].
H2O.Ai is the open source leader in artificial intelligence (AI). Its mission is to democratize AI for everyone. H2O.ai is transforming the use of AI with software with its category-creating visionary open source machine learning platform, H2O. More than 14,000 companies use open-source H2O in mission-critical use cases for Finance, Insurance, Healthcare, Retail, Telco, Sales, and Marketing. H2O Driverless AI, "Data Scientist in a Box", provides an easier, faster and effective means of implementing data science. H2O.ai partners with leading technology companies such as NVIDIA, IBM, AWS, Azure and Google.
Humetrix has pioneered the development of innovative patient-facing mobile health platforms over the past 20 years, starting with smart card health applications in Europe and Asia, and later with smartphone health applications for care-coordination iBlueButton, emergency care SOS QR, and chronic care management TENSIO. A strong advocate of the Blue Button initiative from its launch, Humetrix has been an industry partner of the ONC and CMS for the development of Blue Button Standards and the formulation of the new CMS Blue Button 2.0 API. Humetrix mHealth applications have won multiple government and industry awards in the U.S. and in Europe. [For more info see here].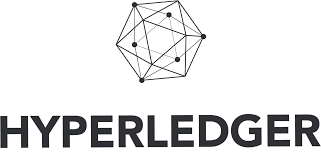 Hyperledger is an open source collaborative effort created to advance cross-industry blockchain technologies. It is a global collaboration, hosted by The Linux Foundation. Think of Hyperledger as an operating system for marketplaces, data-sharing networks, micro-currencies, and decentralized digital communities. It has the potential to vastly reduce the cost and complexity of getting things done in the real world. Only an Open Source, collaborative software development approach can ensure the transparency, longevity, interoperability, and support required to bring blockchain technologies forward to mainstream commercial adoption. That is what Hyperledger is about - communities of software developers building blockchain frameworks and platforms.
InterSystems is the engine behind the world's most important applications. In healthcare, finance, government, and other sectors where lives and livelihoods are at stake, InterSystems is the power behind what matters(TM). Founded in 1978, InterSystems is a privately held company headquartered in Cambridge, Massachusetts (USA), with offices worldwide, and its software products are used daily by millions of people in more than 80 countries. InterSystems IRIS for Health is the world's first and only data platform engineered specifically for the rapid development of healthcare applications to manage the world's most critical data.
j2 Cloud Services will showcase its portfolio of secure cloud fax solutions . eFax Corporate Cloud Fax Technology helps to accelerate interoperability of the electronic exchange of patient information. Paper-based faxing is turned into digital documents that are exchanged between the electronic health record (EHR) system and other patient systems that are easily accessible at the desktop. eFax Corporate is integrated within the EHR system to support efficient workflow and help align with organizational goals of patient safety, HIPAA compliance, and optimized operations. It can send and receive documents by secure email or web portal and integrates seamlessly with Direct Messaging solutions. [For more info see here].

Logical Connections has decades of experience in healthcare systems and laboratory applications. Our clients include providers of all types: inpatient, outpatient, and labs. Of particular interest are our solutions for clinical and anatomical laboratories including LIS, histology, point-of-care, middleware, mobile phlebotomy, specimen tracking, and data analytics. We build checks and balances into our systems to reduce human error, and to create a more consistent product. We have also developed an innovative medical billing system currently being used by many of our clients. Hugh Badian will be at HIMSS19 and can be reached at [email protected] or 410-493-1593 to meet personally during the conference.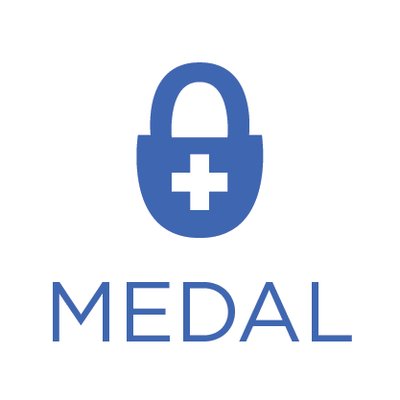 Medal Inc. delivers a complete platform pipeline to extract health information from fragmented data sources where it is trapped: fax, paper, health information exchanges, legacy databases, and from electronic health records. Medal's Natural Language Processing and Machine Learning algorithms apply 18 different processing pipelines and query over 300 medical attributes for each word of unstructured text, translating it to FHIR, and making Medal the most comprehensive clinical narrative platform on the market. Medal will host platform demonstrations at the NewWave booth at HIMSS19. [For more info see here].
openEHR is a virtual community working on means of turning health data from the physical form into electronic form and ensuring universal interoperability among all forms of electronic data. The primary focus of its endeavor is on electronic health records (EHR) and related systems. The openEHR approach is multi-level, single source modeling within a service-oriented software architecture, in which models built by domain experts are in their own layer. It is delineated by a set of specifications published by the openEHR Foundation. The essential outcome of the openEHR approach is systems and tools for computing with health information at a semantic level, thus enabling true analytic functions like decision support, and research querying. Tomaz Gornik, Co-Chair of the Management Board of the Foundation and CEO of Marand, one of the leading OpenEHR companies, is at HIMSS19.

OSEHRA: Several members of the OSEHRA staff will be present at the 2019 HIMSS Conference and Exhibition. They will highlight numerous OSEHRA community projects and activities including Version 2.0 of their Open Source Licensing Guide; popHealth®; Synthetic Patient Data; ViViaN™ and ViViaN-R™. They will also discuss the agenda of the upcoming 2019 OSEHRA Summit. Although OSEHRA will not be exhibiting from their own standalone booth this year, you will be able to find them supporting several of their Organizational Members including CGI, Cognosante, DSS, Inc., InterSystems Corporation, Microsoft Corporation, MITRE, and Perspecta. [For more info see here].
Perficient, Inc: As a leading digital transformation consulting firm, Perficient is helping Red Hat healthcare customers leverage Open Source solutions in today's complex environment. Perficient focuses in designing and implementing solutions to maximize consumer/member experiences and engagement across touch points, enhance care delivery, enable interoperability, and deliver key insights through data and advanced analytics
Updated 5/28/2019
Posted February 10, 2019 - 9:51pm by Roger A. Maduro