Is the Grace Hopper Open Source Day 2015 a Turning Point for Open Health and Humanitarian Open Source Projects?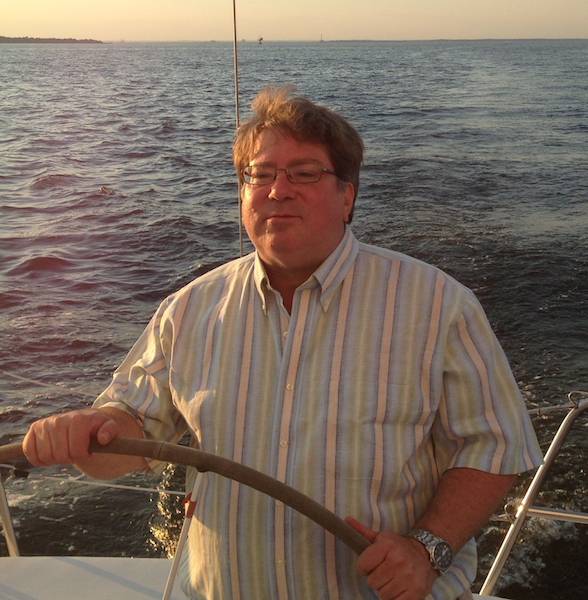 http://www.openhealthnews.com/authors/roger-maduroOne of the most significant efforts to help open health and humanitarian open source apps seen to date will be taking place tomorrow in Houston, Texas. The event is the Open Source Day 2015, part of the annual Grace Hopper Celebration of Women in Computing (GHC) a conference designed to bring the research and career interests of women in computing to the forefront. The full-day Code-A-Thon is focused on "coding for humanitarian causes in a dynamic, collaborative environment." This day will give "women from around the world the chance to learn how to contribute to the open source community, regardless of their skill or experience level."
This is the first major technology conference in the United States that focuses on humanitarian open source, a major boost to a critical area of the open source movement that has an enormous base of volunteers, applications, and beneficial impacts, but very little institutional support and funding. That GHC is the first major institution to step forward is quite consistent with their mission of nurturing a love of technology among women.
GHC is the world's largest technical conference for women in computing. According to the conference site, GHC "has brought together the community of women technologists, the best minds in computing and increased visibility for the contributions of women to computing." The conference is presented by the Anita Borg Institute for Women in Technology and the Association of Computing Machinery (ACM).
Attendance to the Conference has been growing exponentially. GHC 2014, which was held in Phoenix, Arizona, hosted more than 7,800 attendees from 65 countries. Attendance to this year's conference, taking place October 14-16, was limited to 12,000 attendees--tickets were sold out by July! We are very lucky that Jen Wike Huger, content manager for Opensource.com, has posted a series of articles and interviews about the Code-A-Thon sessions taking place tomorrow.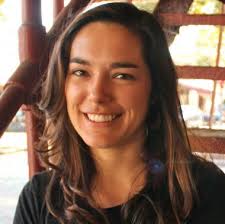 Jen Wike HugerHer articles are posted below. But before getting to those, it is be important to note that this conference intersects major developments in open health/humanitarian open source. First is a groundbreaking PTSD Hackthon that took place just two weeks ago in Washington. The second has to do with the support that GHC is giving the Peace Corps. We will discuss other points of intersection in future articles.
The Post Traumatic Stress Disorder (PTSD) Hackathon took place September 25-27 in Washington, DC. The brainchild of Dr. Yan Chow, Chief Innovation Officer of LongView Technology Solutions, HackDC 2015 was a crucial experiment to see if a community that included college students, clinicians, government contractors, and Federal government agencies could be brought together to tackle major medical and humanitarian issues. They chose PTSD as the initial project, as it is one of the most serious issues facing Veterans, military personnel, and the nation as a whole. As detailed in this article, the Hackathon was a complete success. It has conclusively demonstrated that Hackathons and Code-A-Thons can lead to collaboration and open innovation between the private and public sectors.
The other major development has to do with the support that GHC and the Systers email mailing list for women in tech are providing to the Peace Corps. As detailed by Wike Huger in this article, hacking apps for the Peace Corps will be a major part of the Open Source Day at GHC. This is going to represent a significant help for the Peace Corps, which has a minuscule budget, and will provide benefits far beyond just the Peace Corps.
The Peace Corps is currently rolling out an electronic health record (EHR) system based on OpenEMR, an open source EHR, to 77 countries across the world. OpenEMR has been translated to 34 languages and implemented at more than 20,000 medical facilities in 184 countries. The Peace Corps worked with the OpenEMR community to upgrade and enhance OpenEMR into the world's most sophisticated distributed EHR. The Peace Corps had to invest in an open source solution as it required an EHR that could be used anywhere from countries with advanced Internet service to Peace Corps volunteers serving in the bush in Africa with no Internet access. No proprietary EHR vendor could possibly deliver a solution that could accomplish what the Peace Corps needed. Thus the apps developed for the Peace Corps at the GHC Open Source Day will not only help the Peace Corps, but by being open source apps they can be integrated into OpenEMR and help tens of millions of people around the world seeking medical care at facilities running OpenEMR.
And as in all open source, collaborative efforts, benefits come back to those who contribute. Open Source Health (OSH) is building "a cloud based integrative healthcare platform that puts control in the hands of women to educate, advocate and collaborate on their own healthcare." OSH in turn is going to release key components of the Women's Health platform they are building as open source.
The Peace Corps as an agent for Peace
One of the key elements of the Open Source Day is the Peace Corps itself. It is an agency that has been all but forgotten in Washington. Yet, it may hold a key to solving the current world crisis. Back in the 1950's and 1960's the United States was facing a situation similar to today. And the best and most effective solution that President John F. Kennedy and the best minds of the time could device was the Peace Corps. This is articulated in a great article in Wikipedia. Here is one quote:
On March 1, 1961, Kennedy signed Executive Order 10924 that officially started the Peace Corps. Concerned with the growing tide of revolutionary sentiment in the Third World, Kennedy saw the Peace Corps as a means of countering the stereotype of the "Ugly American" and "Yankee imperialism," especially in the emerging nations of post-colonial Africa and Asia.[18][19] Kennedy appointed his brother-in-law, Sargent Shriver, to be the program's first director. Shriver fleshed out the organization with the help of Warren Wiggins and others.[7] Shriver and his think tank outlined the organization's goals and set the initial number of volunteers. The Peace Corps began recruiting in July 1962; Bob Hope cut radio and television announcements hailing the program.
Reviving the Peace Corps and its mission is perhaps one of the best option Washington has today to end the cycle of violence. Analyzing the original documents and thoughts of the proponents of the Peace Corps, it becomes clear that they are based on the principles of non-violence espoused by Mahatma Gandhi and Martin Luther King Jr., as well the lessons learned teachings of American Christian missionaries, applied to a state.
The GHC Open Source Day Code-A-Thon
In addition to developing apps for the Peace Corps, the Open Source Code-A-Thon will be developing apps for multiple other projects. The articles below by Jen Wike Huger provide an outline of all these efforts. Thanks for Opensource.com's Creative Commons policy, we have been able to reprint these articles for readers of Open Health News.
Largest Email Group For Women In Tech Teams Up With Peace Corps
Jen Wike Huger | September 10, 2015
Systers is the world's largest email community of women in tech. First a little history, from Anita Borg.org...Systers was founded by in 1987 as an email mailing list for women in "systems." At last official count, the community has over 5,500 members from at least 60 countries. Women technologists of all ages and at any stage of their studies or careers are welcome to contact the current Systers-keeper, Rose Robinson. In this interview Rose Robinson talks with me about Systers' participation in the Open Source Day Codeathon taking place at the Grace Hopper Conference (GHC) in Houston, Texas this year—where attendence will hit record numbers. Systers is one of a group of participating organizations during the codeathon.
Coders To Learn How To Deploy Humanitarian-Focused Apps On Openstack
Jen Wike Huger | September 24, 2015
Dana and I are passionate about making open source communities inclusive and welcoming. The codeathon is a terrific opportunity for us to be tour guides for women of all backgrounds as they explore open source projects like OpenStack. [Dana Bauer]: I love the humanitarian focus at Open Source Day. Egle and I are demonstrating how to deploy humanitarian-focused applications on OpenStack, and it's exciting to think that some of those apps could be the first steps toward making a difference in the world.
Sharing your Internet Connection as a Humanitarian Act
Jen Wike Huger | September 16, 2015
uProxy is a browser extension that lets you share your Internet connection with people living in repressive societies. Much of the world lives in countries that severely censor and restrict Internet access. uProxy makes it a little easier to bring the free and open Internet to some of the darkest corners of the world. How does it work? Find out in this interview with Lucy He, Raymond Cheng, and Salome
Vakhtangadze.
Mozilla pays it forward
Jen Wike Huger | September 8, 2015
Mozilla and seven other organizations will be participating in the Grace Hopper Open Source Day codethon taking place during the main conference event, on
October 14. Emma Irwin is a Community Education Lead with Mozilla, and talks to me about why Mozilla is involved in the codethon, what she gets
out of it, and what participants learn from it.
Coding in a Safe Place
Jen Wike Huger | October 8, 2015
The Python Software Foundation's (PSF) Director Carol Willing is ready for the Grace Hopper Celebration of Women conference to start on October 14. One
of the many highlights of her week will most definitely be the Open Source Day Codeathon, where some attendees will be making their very first contributions to open source. Carol will be mentoring coders for OpenHatch and the Systers' Volunteer Management System. OpenHatch matches people with projects, and Systers is the largest tech forum for women in the world. Learn more about these projects, and the PSF's role at Grace Hopper this year, in this interview.
Cloudera's open source codeathon project with Bay Area Discovery Museum
Jen Wike Huger | September 18, 2015
Cloudera Cares is a group of employees at Cloudera who give back to the community through philanthropic activities. Alison Yu helps lead Cloudera Cares and the Bay Area Discovery Museum partnership, a project coders will be able to
contribute to while at Grace Hopper's Open Source Day codeathon this year. The Bay Area Discovery Museum focuses on igniting and advancing creative thinking for all children, which are skill sets that Alison believes are crucial for all children to develop well. As a native of the Bay Area, she also thinks it's important that the tech community give back locally.
Organizations participating in the GHC open source day
The Open Source Day has the active support of several organizations involved in open source projects. From the website, these are:
We look forward to reports on the conference. Those who can't wait, can follow along on Twitter with #GHC15 and #GHC15OSD hashtags.