CognisantMD Launches Open API for EMR Vendors to Integrate with the Ocean Platform, Seeks International Distribution Partners
Press Release | CognisantMD |
September 29, 2015
EMR vendors can now offer secure waiting room tablets with hundreds of clinically-validated forms and patient surveys to automatically update EMR records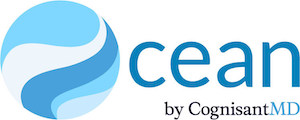 Toronto, ON (PRWEB) September 29, 2015 -- CognisantMD today announced the launch of the Ocean Open API for Electronic Medical Records (EMR). The API allows EMR vendors to seamlessly connect to the Ocean Platform, including the Ocean Library with hundreds of clinical forms, validated risk assessments, and patient questionnaires. By integrating with the Ocean Platform, EMR vendors can extend their functionality to immediately provide support for patient tablets in doctor's waiting rooms and secure online forms that patients can complete at home.
The Ocean Platform currently integrates with three of the leading EMRs in Canada, including TELUS PS Suite, OSCAR and Accuro. With the launch of the API, the door is now open for other EMR vendors to easily give clinicians the option to access the Ocean suite of tools and features.
Ocean allows EMR users to securely collect and share data from patients using tablets in waiting rooms, forms on clinic websites, and secure links sent through email. For integrated EMRs, that data is automatically updated in the patient record in real time. With access to hundreds of clinically validated questionnaires and clinical forms such as new patient intake, consent forms, and patient feedback questionnaires, clinics can immediately move paper-based processes online, saving time and administrative costs.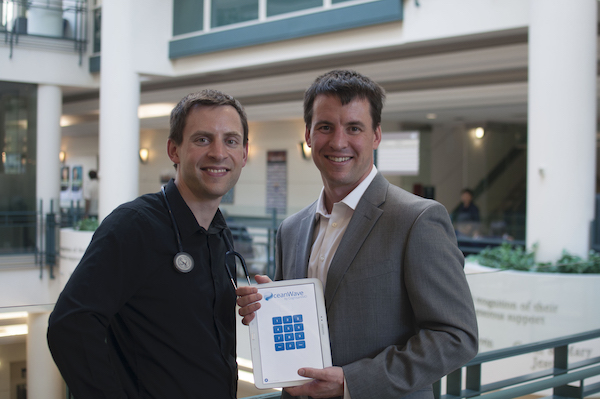 Jeff and Doug Kavanagh, Co-Creators of Ocean by CognisantMD, hold the patient tablets that EMR vendors can now easily integrate with using the software's Open API"Primary care teams and physicians are always looking to get more value from their EMR; at the same time, they want to spend more time focused on their patients and less time staring at a computer screen to update details in a patient chart," said Jeff Kavanagh, President and Co-Founder, CognisantMD. "Ocean immediately helps solve both of these concerns. It can reduce the burden on administrative staff, make patient visits more efficient, and improve charting, without any real changes to clinic workflow."
More information on the API, including the full Open API document, can be found at cognisantmd.com/emr-integration. CognisantMD is also actively seeking strategic distribution partners throughout Europe and the United States to bring this healthcare innovation to EMR vendors and the physicians they serve. Contact info(at)cognisantmd(dot)com for more information.
About CognisantMD
CognisantMD is a Toronto-based software company that is helping to fill the communication gaps in our healthcare system with the Ocean Platform. Ocean works with Electronic Medical Records (EMR) software to collect or share patient data for clinical use, research, or referrals. Ocean works across regions and EMRs to connect clinicians, researchers and patients using mobile technology and a large library of customizable clinical content. With built-in clinical decision support, scoring of clinically validated questionnaires, and automation of administrative tasks like email consent, Ocean makes patient data collection faster, easier, and smarter.